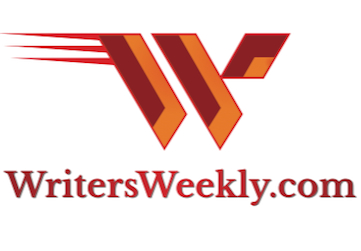 May 09, 2019
I was contacted by another author last week who was in a big bind. His published book was no longer available because: 1. His first publisher got sick and closed up shop; and 2. His second publisher died...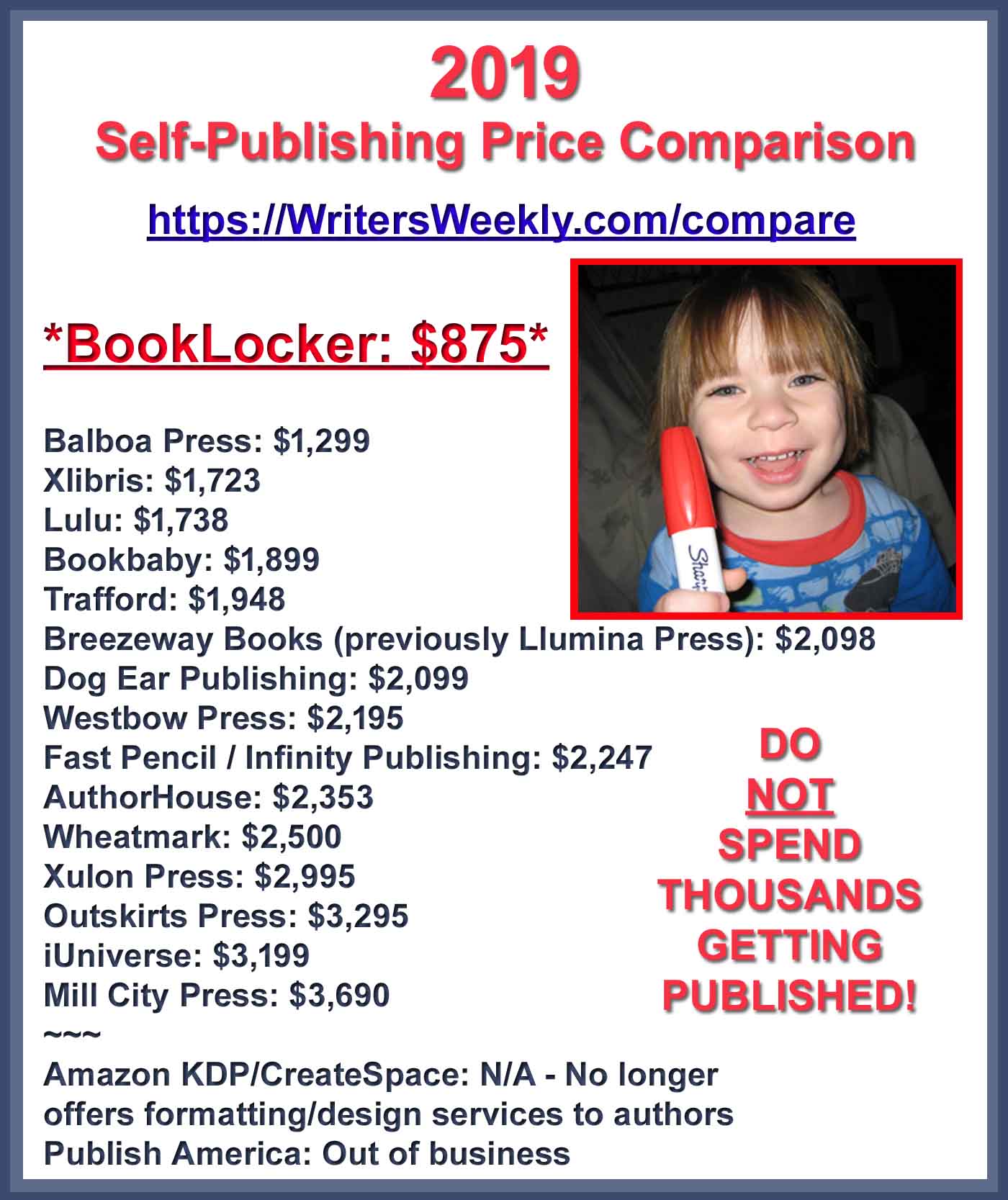 News From The Floating Home Office
A man who has written for us in the past sent an email last week boldly criticizing one of my children...
Most high paying markets for writers rarely advertise that they are looking for fresh articles but they are always ready for a great pitch. All you need to do is...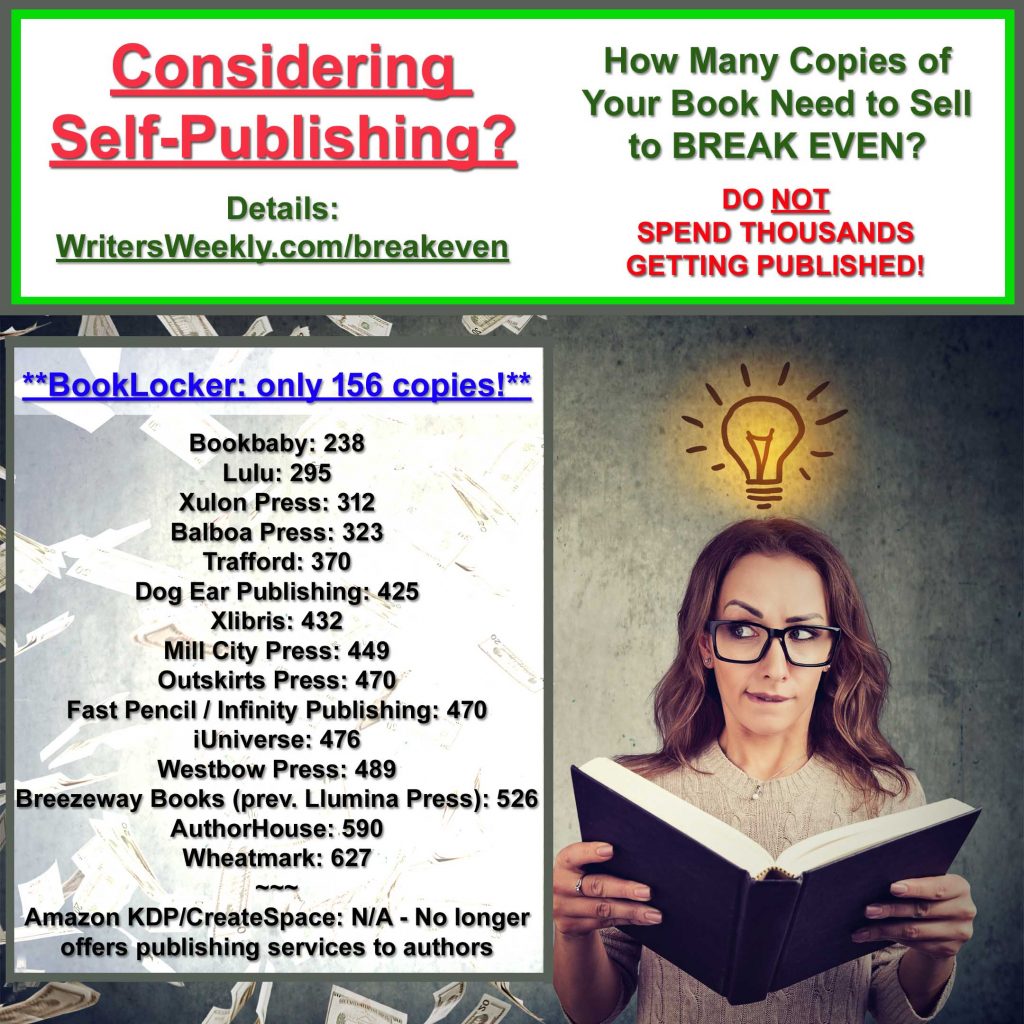 Ask the Expert
"I have two books published by Publish America and they are out of business. I plan to self-publish the new books. Who at Amazon can I contact to have the original books removed?"
More: American Booksellers Association Monitors the B&T Closure, Casino Game Artwork Infringement, and Censorship in Social Media
"Birding is the award-winning, full-color flagship journal of the American Birding Association. The ABA welcomes as members all persons interested in birdwatching in the Americas and beyond. All ABA members receive Birding magazine." 50% freelance. Welcomes new writers. Circ. 12K. Bimonthly. Pays on publication. Publishes ms 24 months after acceptance. Buys first rights. Accepts reprints. Responds within one week.


Pays $200 for 1500-3000 words.
"3,000 members and is cover-to-cover about writing. Estab. 1950s. Association magazine targeted to beginning and professional writers. Covers how-to, humor, marketing issues. Disk and e-mail submissions preferred. Quarterly magazine covering writing articles only." Welcomes new writers.


"Brew Your Own is the how-to homebrew beer magazine." Welcomes new writers. 85% freelance. Circ. 96,800. Publishes 8 issues/year. Pays on publication. Publishes ms 3-6 months after acceptance. Buys all rights. No reprints.


Pays $25-$200 for 1000-2500 words.
"Feed-Lot serves feedlots and cow/calf operations over 500 head, also backgrounders, preconditioners, and seedstockers/growers over 100 head." 85% freelance.


Pays $0.30/word for 350-700 words.
Welcomes new writers. 75% freelance. Circ. 35K. Every other month (plus annual U.S. and China Buyers' Guides). Pays on acceptance. Publishes ms 2-6 months after acceptance. Buys first rights. Usually responds 1-2 days.


30 freelance jobs!
Freelance Video Script Writer
Charisma on Command


Freelance Digital Marketing Ad Copywriter
Curology


Freelance Newsletter Writer
Inside.com


Freelance Writer/Curator – Pays $20/hour
Inside.com


Freelance Mathematics Course Writer
Brilliant


Freelance Science Course Writer
Brilliant


Freelance Computer Science Course Writer
Brilliant


Freelance Cybersecurity Content Writer
MarketHeed LLC


Freelance Clinical Regulatory Writer
Confidential – Pharmaceutical Research and Development


Freelance Medical Editor – Pays $32-$36/hour
Coda Staffing


Freelance Resume Writer
Willemstad Inc.


Freelance Medical Device Technical Writer – includes benefits
Idea Evolver


Freelance Technical Writer
OPSkins


Freelance Science/Biology Content Writer
QBS Learning


Freelance Technical Writer – includes benefits
Wikimedia Foundation


Freelance Writer and Editor
Monahan Ranch


Freelance PTOC Technical Editor/Writer
Mitre Corporation


Freelance Ghost Writer for Legal Blog – Pays $15-$20/hour
Lateral Link


Freelance Legal Brief Writer
Law Firm Consisting of Former AmLaw 100 and Magic Circle Firm Attorneys


Freelance Managing Editor
Labcompare


Freelance Writers – Pays $50/article
blind ad


Freelance Copy Editor – Pays $20/hour
ThinkLoud


Freelance Journalist
WorkCompCentral


Freelance Legal Writers
James Publishing


Freelance Writer – Pays $12/hour
blind ad


Freelance Creative Tech Writers – Pays $200
blind ad


Freelance Food & Travel Writer Photographer – Pays $100
blind ad


Freelance Content Writers/Bloggers – Pays $0.04/word
blind ad


Freelance Legal Transcriptionist
Dictate Express


Freelance Medical Transcriptionists
Spectramedi


NEED WRITERS, BLOGGERS, EDITORS, AUTHORS, OR OTHER CREATIVE FOLKS?? We'll post your ad on WritersWeekly FOR FREE. Please complete

THIS FORM

.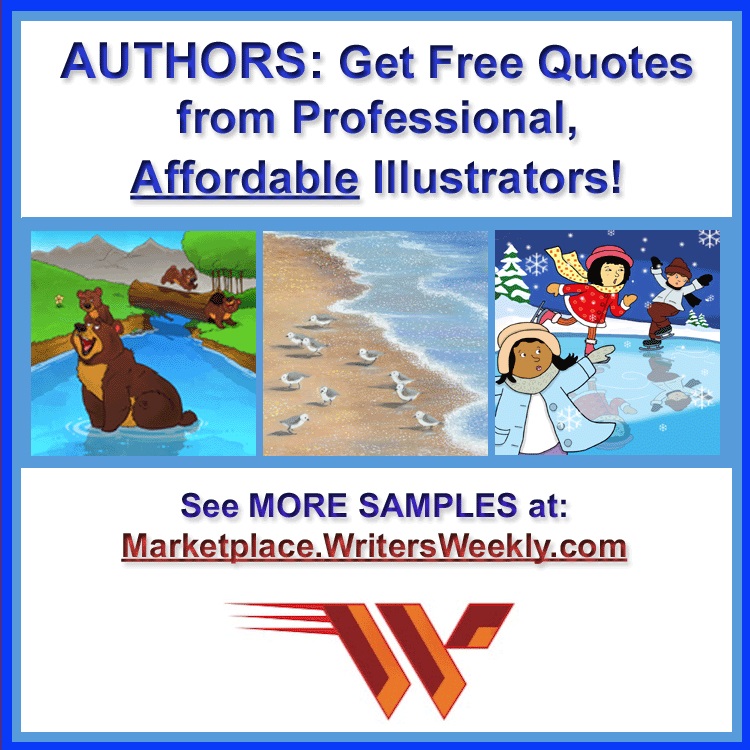 Freelance Success Story
Entering writing contests is a great way to supplement your income between writing projects. A list of free and low-entry-fee contests is featured right here!