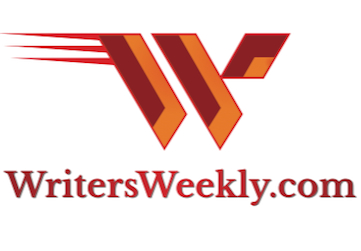 August 20, 2020
DUE TO THE PANDEMIC, PEOPLE ARE SITTING AT HOME, AND BUYING LOTS OF BOOKS RIGHT NOW!
If you have a manuscript that's almost ready to publish, now is a great time to

get started on the publishing process!

Contents
Paying Markets for Writers and Photographers for 08/20/20

Angela's Desk
We compete directly with Outskirts Press. When we reject a manuscript, we never refer those authors to Outskirts Press. Here's why...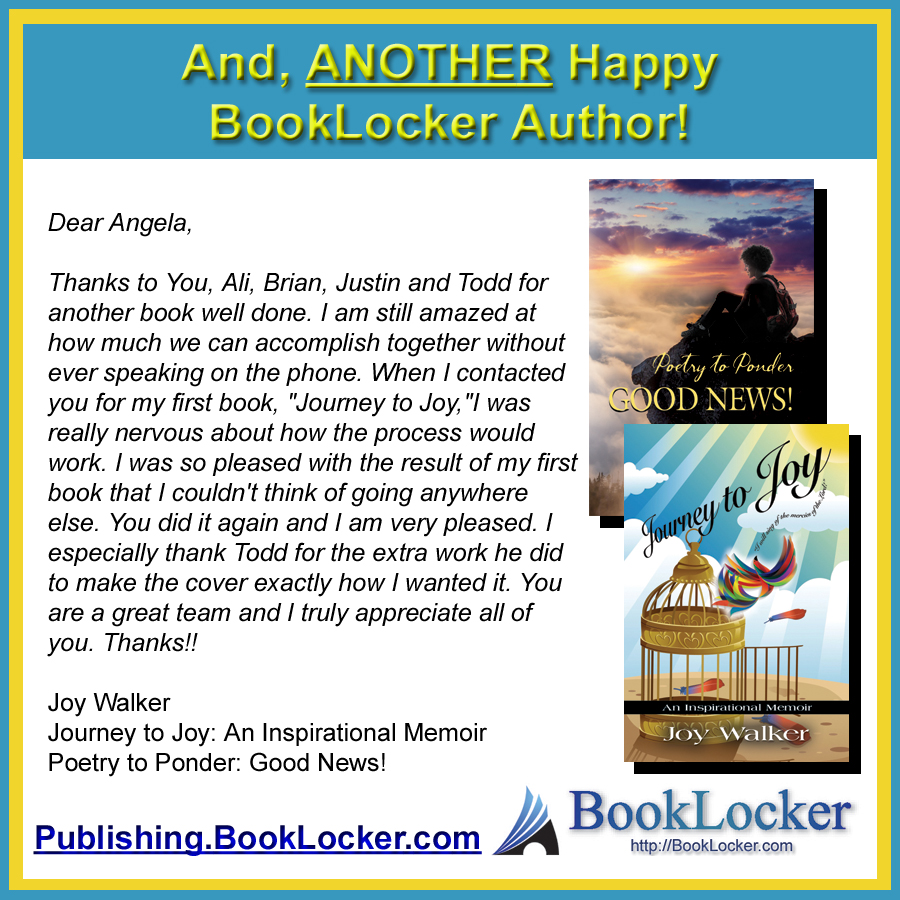 News From the Home Office
The local news is shoving doom and gloom down our throats because of Tropical Depression 13, which is expected to turn into Hurricane Laura. At this moment, St. Petersburg is right in the middle of the cone...


Throughout the past decade, opportunistic editors have overrun the internet—particularly on social media and writing forums...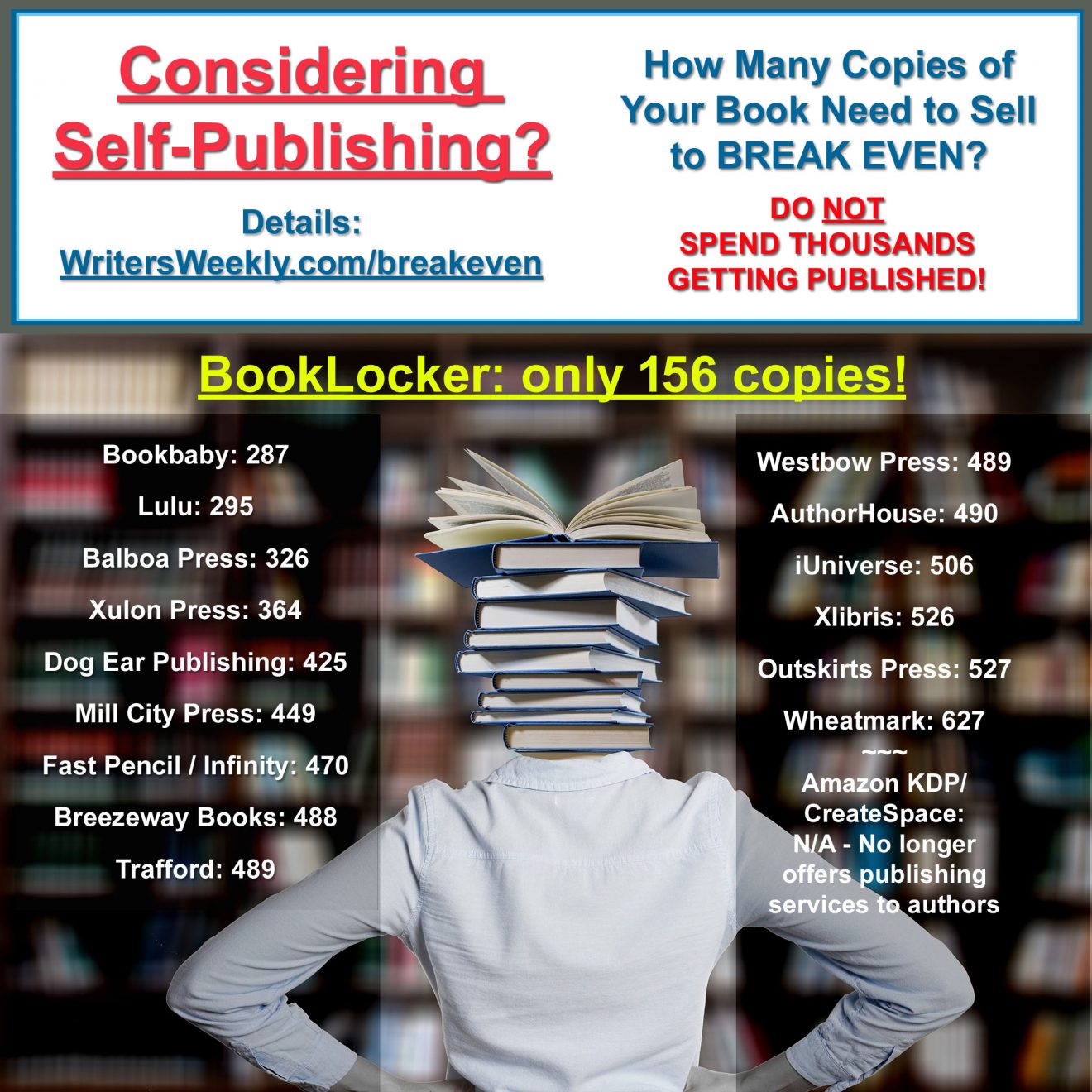 Ask the Expert
"I would want 20-30 copies for personal use and distribution but I do not want to make it available for sale to the general public. I use real examples from my career and real names..."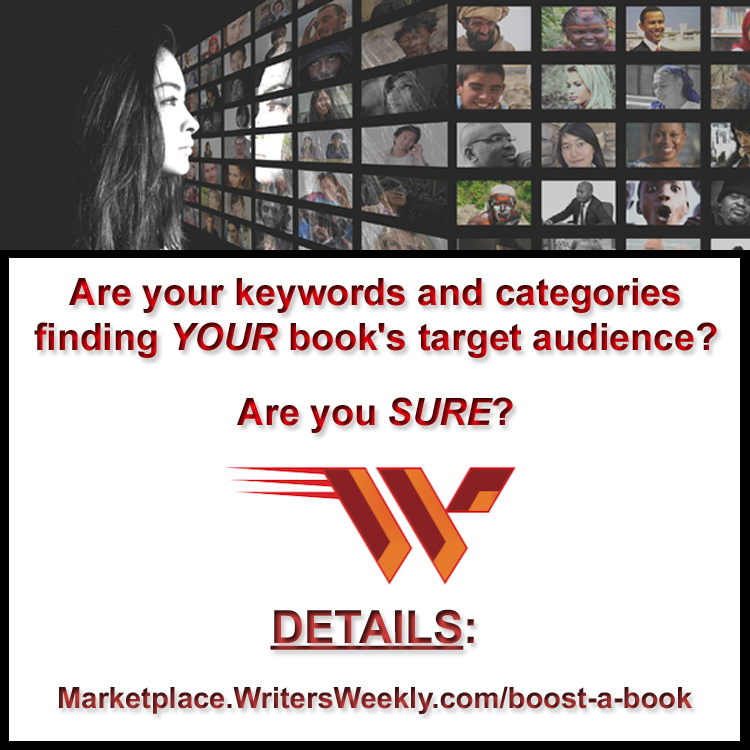 In The News ...
Publishing Leaders Warn about Amazon's Power; Chinese Publishing Struggling; Media Advertising Battles; Social Media Libel Protections; Company Launches Celebrity Book Clubs;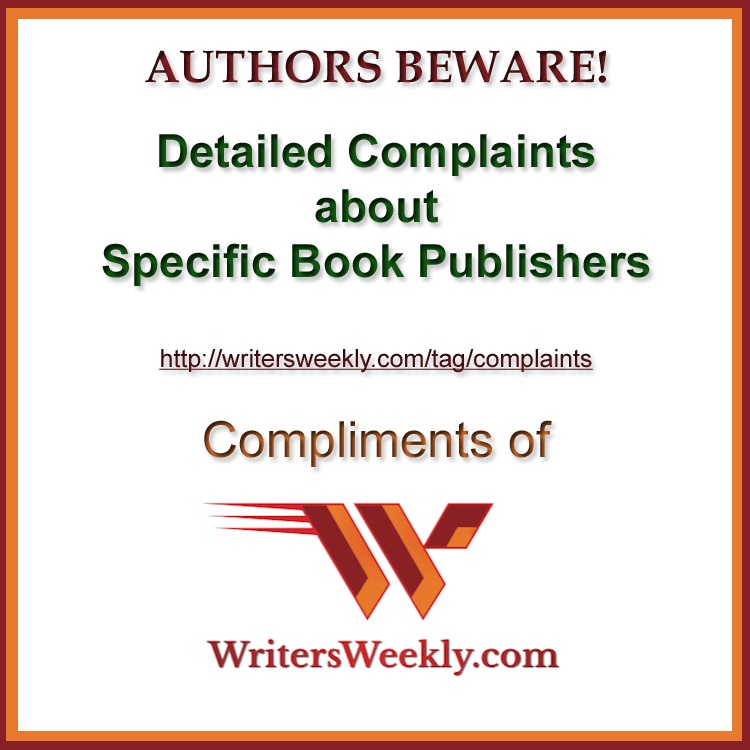 Paying Markets for Writers
"For more than two decades, Channel Partners has been the leader in providing news and analysis to indirect sales channels serving the communications industry. It is the unrivaled resource for resellers, aggregators, agents, brokers, VARs, systems integrators, interconnects and dealers that provide network-based communications and computing services, associated CPE and applications as well as managed and professional services. Channel Partners includes a monthly print publication, electronic newsletters, Webinars, Reports, Buyer's Guides and more. Join us on LinkedIn at Channel Partners Network." Welcomes new writers. Pays on publication. Publishes ms within one month of acceptance. Buys all rights. No reprints. Responds in one week. Guidelines available by email.


"It's a how-to, why-to and when-to information source for beekeepers on keeping their bees healthy and alive." Welcomes new writers. Circ. 13K. Monthly. Pays negotiable rates on publication. Period between acceptance and publication varies based on topic, author and season. Buys First North American serial rights. Rarely accepts reprints. Responds in less than a week. Guidelines online


NEED WRITERS, BLOGGERS, EDITORS, AUTHORS, OR OTHER CREATIVE FOLKS?? We'll post your ad on WritersWeekly FOR FREE. Please complete THIS FORM.
30 freelance jobs!
Freelance Health and Wellness Writer
Health Digest


Freelance Copywriter – Pays $60K-$65K/year
Brave Thinking Institute


Freelance Sports Editor – Pays $20/hour
blind ad


Freelance Writers For Camping Blog
TheCamperLifestyle


Freelance Writer
ShoutDreams


Freelance Blogger
Cooper Marketing


Freelance App Development Writers
Fortis Agency


Freelance Fisherman Writer
Worldwide Internet Services


Freelance Health & Wellness Editor/Writer
Thyroid Pharmacist/Rootcology


Freelance B2B SaaS Content Writer
Virayo


Freelance Automotive Writers
Autolist


Freelance Creative Copywriter
Paintgun


Freelance Content Writer
SD


Freelance Technical Writer
Moss Cape


Freelance Progressive Christian Bloggers
blind ad


Freelance Writer – Pays $15-$19/hour
Nobox Creative


Freelance Travel Writer – Pays $20-$25/hour
Yacht Vacation Company LLC


Freelance Content Writers – Pays $500-$1000/week
RPM Web Media


Freelance Editor
First Page Sage, LLC


Freelance Marketing Copywriter
DonorsChoose


Freelance Copywriter
My Subscription Addiction


Freelance Recipe Writer/Recipe Editor/Recipe Contributor
Cozymeal


Freelance Social Media Editor
Newsweek Media Group


Freelance Brand Copywriter
Brex


Freelance eLearning Content Writer – Pays $15-$21/hour
Allen Communication Learning Services


Freelance Golf Content Writer – Pays $15-$25/hour
Rain or Shine Golf, LLC


Freelance Content Writer & SEO Specialist – Pays $30K-$45K/year
Sequencing.com


Freelance Content Writer
Atlas Hawkins


Freelance Copywriter – Pays $25-$30/hour
Heart Creative


NEED WRITERS, BLOGGERS, EDITORS, AUTHORS, OR OTHER CREATIVE FOLKS?? We'll post your ad on WritersWeekly FOR FREE. Please complete

THIS FORM

.
Marketing Secrets
I knew that, by becoming a self-employed writer, I could control my disability.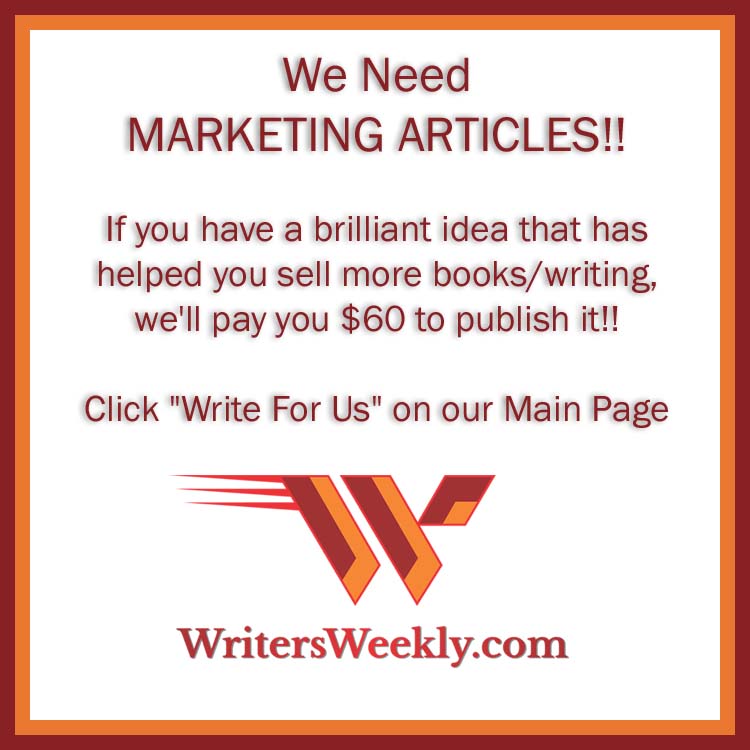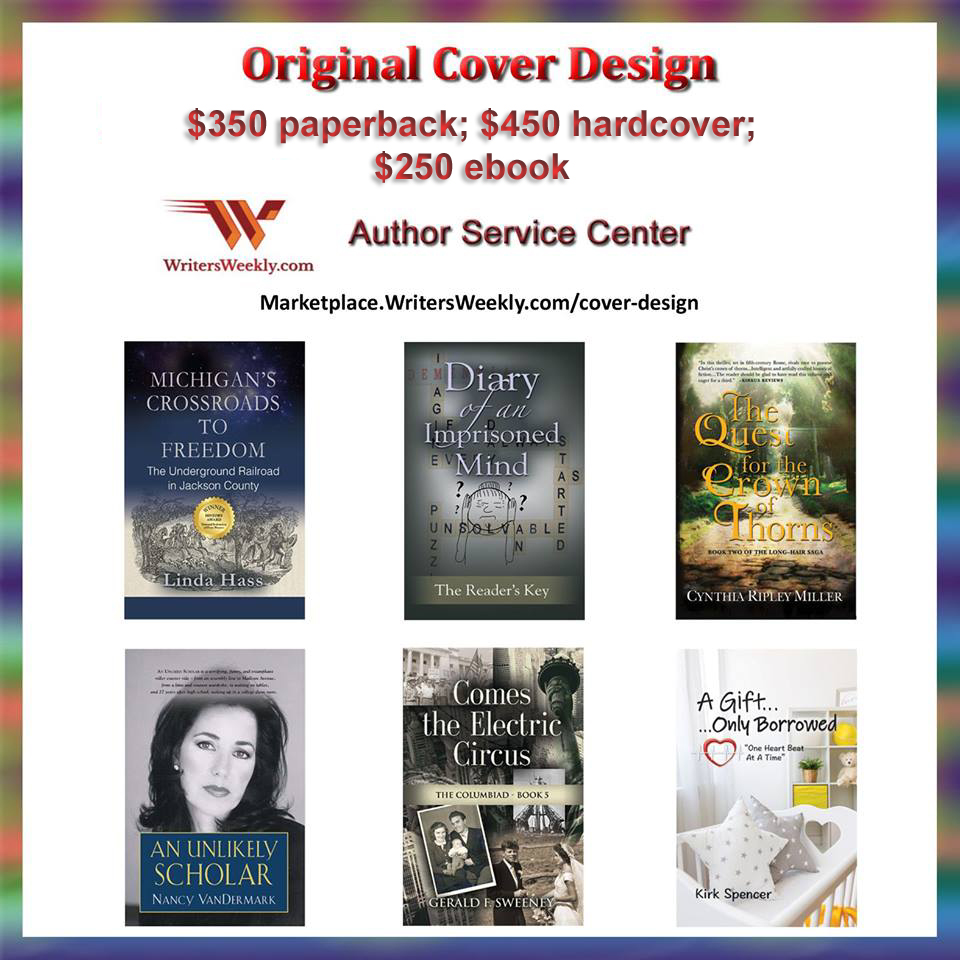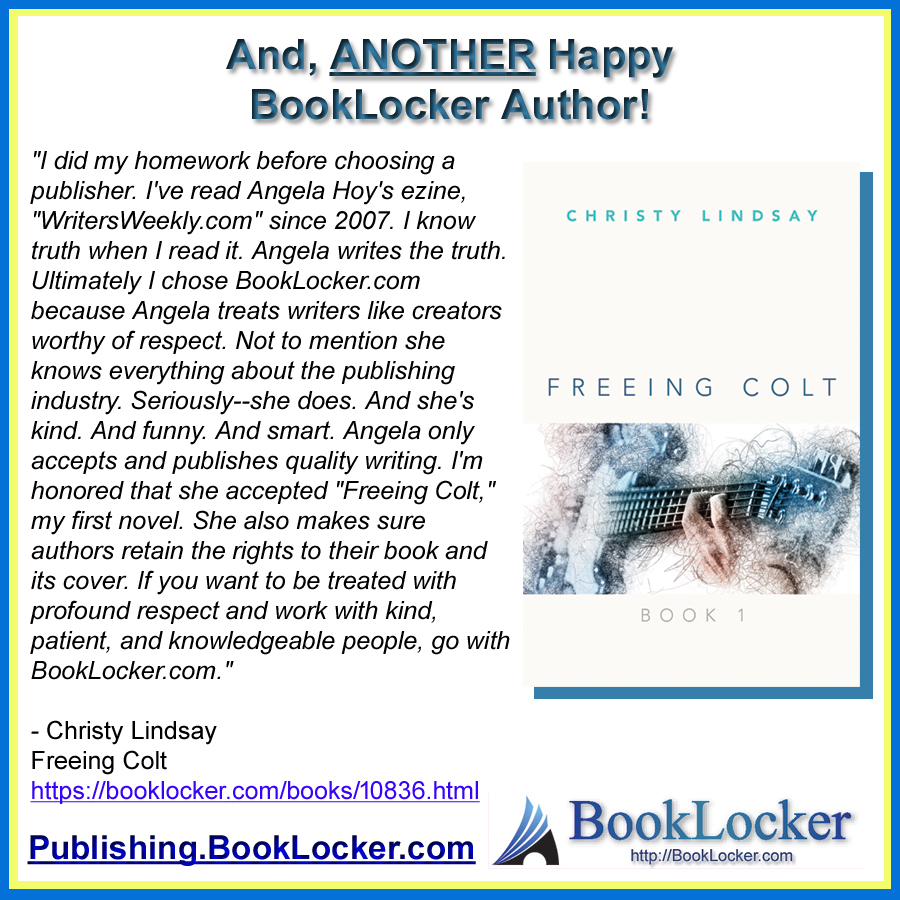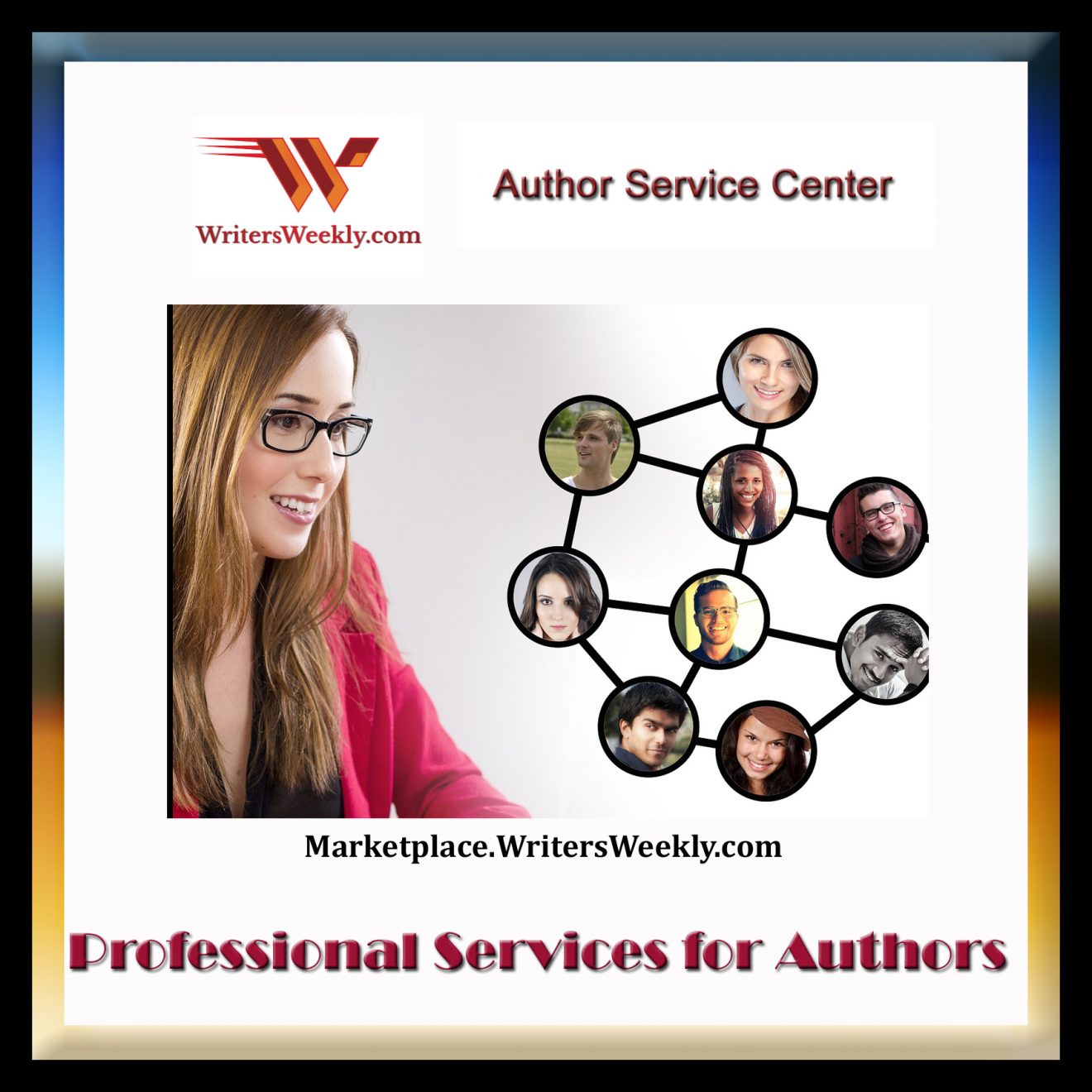 \/ GET YOUR FREE COPY!!! \/