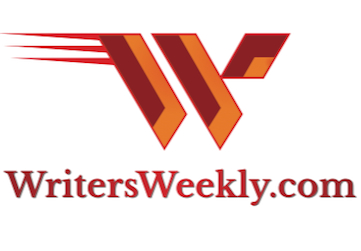 March 1, 2019
From the Publisher's Desk
A boy shivering wanders through a snowy forest after his father told him to take care of his mother and sister. Will he make it back home with food from the traps? Where did our Winter, 2019 contest participants take us??? You won't want to miss the top three winners!
News From The Floating Home Office
You definitely won't see this stuff in a FEMA brochure!
There are lots of You-Tubers and pod-casters conducting online interviews. Get to know them to PROMOTE YOUR BOOK!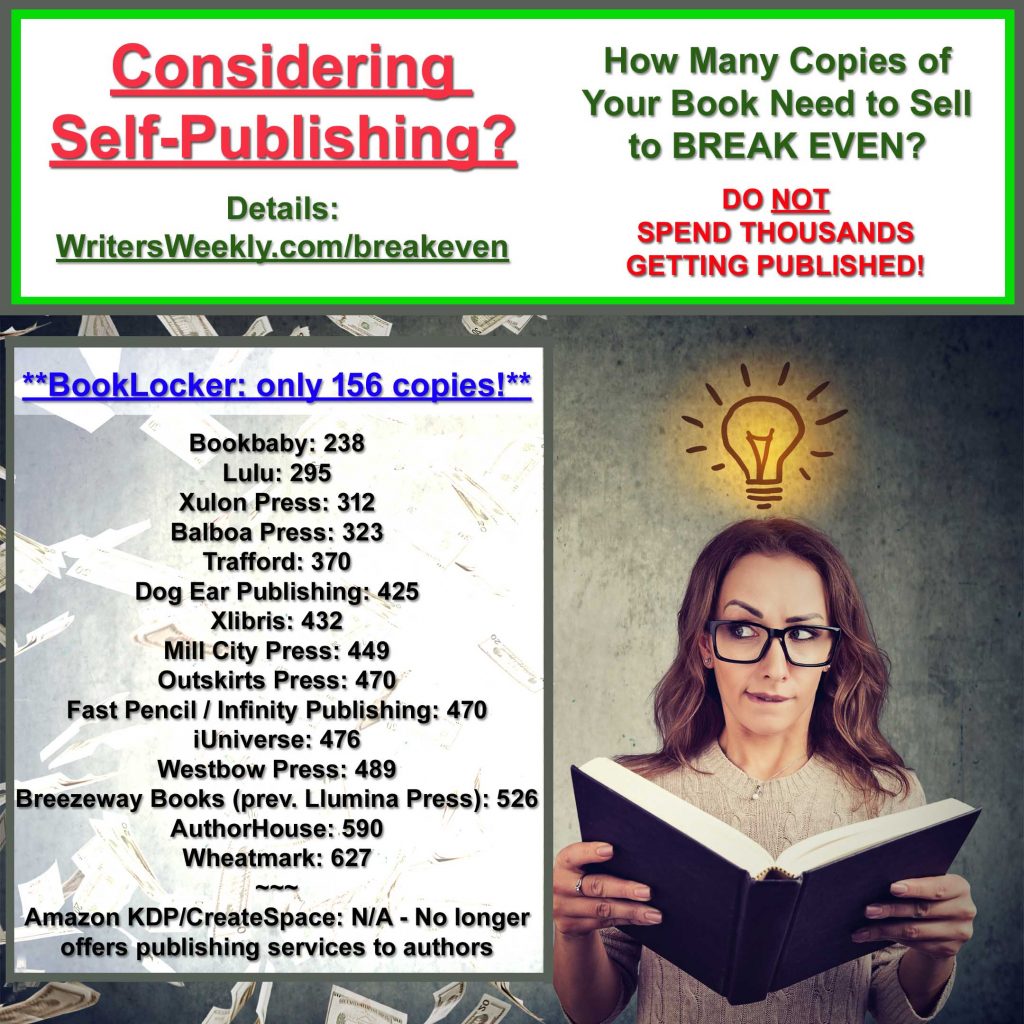 Ask the Expert
"These scammers use my Amazon ads and illustrations claiming all sorts of things, like having 15 books of varying quality on hand, and raising the cover price from $13 to $45. However, my publisher and I have never sold books to these people..."
Motorcycle Gang Trademark * Fake Amazon Reviews * "Mockingbird" Killed * $250 Million Lawsuit * Street Artists Fight Back Against Copyright Infringement
"Radish is an exciting mobile fiction platform for serialized storytelling. Our wide variety of stories are published and read in bite-sized installments optimized for smartphone readers. It's the literary equivalent of addictive TV dramas, right on your phone!" Pays on acceptance. Publishes no more than a month after acceptance. Buys all rights. No reprints. Responds within one week.


Pacific Coast Business Times
"Weekly business journal serving Ventura, Santa Barbara, San Luis Obispo Counties in California." 10% freelance. Circ. 4K. Weekly. Pays 30 days after publication. Buys all rights. No reprints.


Payment varies. Submit query.
"Adventure Travel Online Magazine. Sharing stories, trips, reviews and topics about adventure travel in North America." Circ. online. Publishes stories daily. Buys all rights. No reprints. Responds within 24 hours Monday through Friday.


Pay "starts at $0.07/word on up and we like to pay from $45-$75 a piece."
10-20% freelance. "We are the business and practice management magazine to the podiatric profession." Welcomes new writers. Circ. 16K. Publishes 9 issues/year. Pays on publication. Publishes ms 2-4 months after acceptance. Buys first NA serial rights. Accepts reprints. Responds within 72 hours.


"We help job seekers craft their personal brands and write the next chapter of their careers. Through our brands, TopResume and CVNow, we have written and reviewed millions of resumes and CVs."


"Published annually in July since 1985, Provincetown Arts focuses broadly on artists, performers, and writers who inhabit or visit the tip of Cape Cod, and seeks to stimulate creative activity and enhance public recognition of the nation's oldest continuous art colony. Drawing on a century-long tradition rich in art, theater, and writing, Provincetown Arts publishes essays, fiction, interviews, journals, performance pieces, poetry, profiles, reporting, reviews, and visual features, with a view toward demonstrating that a community of artists, functioning outside the urban centers, is a utopian dream with an ongoing vitality." 90% freelance. Welcomes new writers. Circ. 8K. Annually. Pays on publication. Publishes ms in issue published after acceptance. Buys first NA serial rights. Responds within two weeks.


"Pediatrics for Parents is the pediatrics journal for parents. Our articles are written by healthcare professionals and writers well versed in the topic they are write on. We 'demedicalize' topics without talking down to parents. Our articles contain solid scientific data with useful information for parents. We avoid first-person stories, and articles on supplements, complimentary and alternative medical treatments." 50% freelance. Welcomes new writers. Circ. 250K. Bimonthly. Pays on publication. Publishes ms 2-4 months after acceptance. Buys first NA rights. Accepts reprints. Responds 1-2 weeks.


NEED WRITERS, BLOGGERS, EDITORS, AUTHORS, PHOTOGRAPHERS, OR OTHER CREATIVE FOLKS?? We'll post your ad on WritersWeekly FOR FREE. Please complete THIS FORM.


See the links to these jobs RIGHT HERE.
Freelance Accounting & Tax Writer
Fit Small Business


Freelance Writer – Pays $100/1K word article
Neighborhoods.com


Freelance Finance and Investigative Reporters
On Point Investigations


Freelance Content Writers – Pays $60-$150/article
SteadyContent


Freelance Content and Marketing Writer – Pays $60K-$70K/year
Early Growth Financial Services


Freelance SEO Content Writer
blind ad


Freelance K-Pop Entertainment Content Writer
Koreaboo


Freelance Bilingual Korean/English K-Pop Writer
Koreaboo


Freelance Social Media Contributor
Outsports


Freelance Writer
Dawgs By Nature (Cleveland Browns)


Freelance Writer
Silver & Black Pride (Oakland Raiders)


Freelance Content Creator (Italian)
Fanatee


Freelance Content Creator (Russia)
Fanatee


Freelance Content Editor (French)
Fanatee


Freelance Content Editor (German)
Fanatee


Freelance Head of Content & Editorial Strategy
Lean Startup


Freelance Writer for SEO/Digital Marketing Blog
FATJOE


Freelance Digital Marketing Writer
Marwick Marketing


Freelance Instagram Writer
MKN Media


Freelance Affiliate Writer For Product Reviews (Instagram)
MKN Media


Freelance Writer to Simplify Legalese
Legalcom Group


Freelance Romance Ghostwriters
LTR Publishing Ltd


Freelance Online Marketing Writer
Funnel Watch


Freelance Editorial & SEO Assistant
Fairygodboss


Freelance Washington Lifestyle & Trending News Writer
Narcity Media


Freelance Email Copywriter/Marketer – Pays $20-$25/hour
Colibri Digital Marketing


Freelance Marketing Copywriter – Pays $65K-$70K/year
NativePath


Freelance Los Angeles Lifestyle & Trending News Writer
Narcity Media


Freelance Deputy Editor
Third Door Media


Freelance Weekend News Curator/Writer
Atlantic Media


A.I. Chatbot Writer
JustAnswer


Freelance Copy Editor – Columns
BioNews Services


Freelance Website, Blog & SEO Content Writer/Editor – Pays $12-$17/hour, must live in central Florida
Southern Cross Media, LLC


See the links to these jobs RIGHT HERE.
In this current age of information being at your fingertips, your local library still provides many valuable services, and promotional opportunities, too!