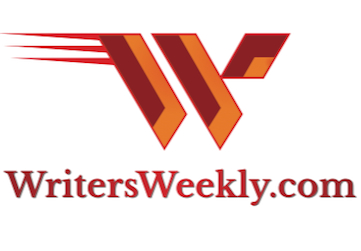 July 16, 2020
DUE TO THE PANDEMIC, PEOPLE ARE SITTING AT HOME, AND BUYING LOTS OF BOOKS RIGHT NOW!
If you have a manuscript that's almost ready to publish, now is a great time to

get started on the publishing process!

Contents
This Week's Backstories -
Paying Markets for Writers and Photographers for 07/16/20

Angela's Desk
Oh, yes! We know you're excited!! Today, we're going to share another installment of our popular column, World's Worst Query Letters and Book Proposals!!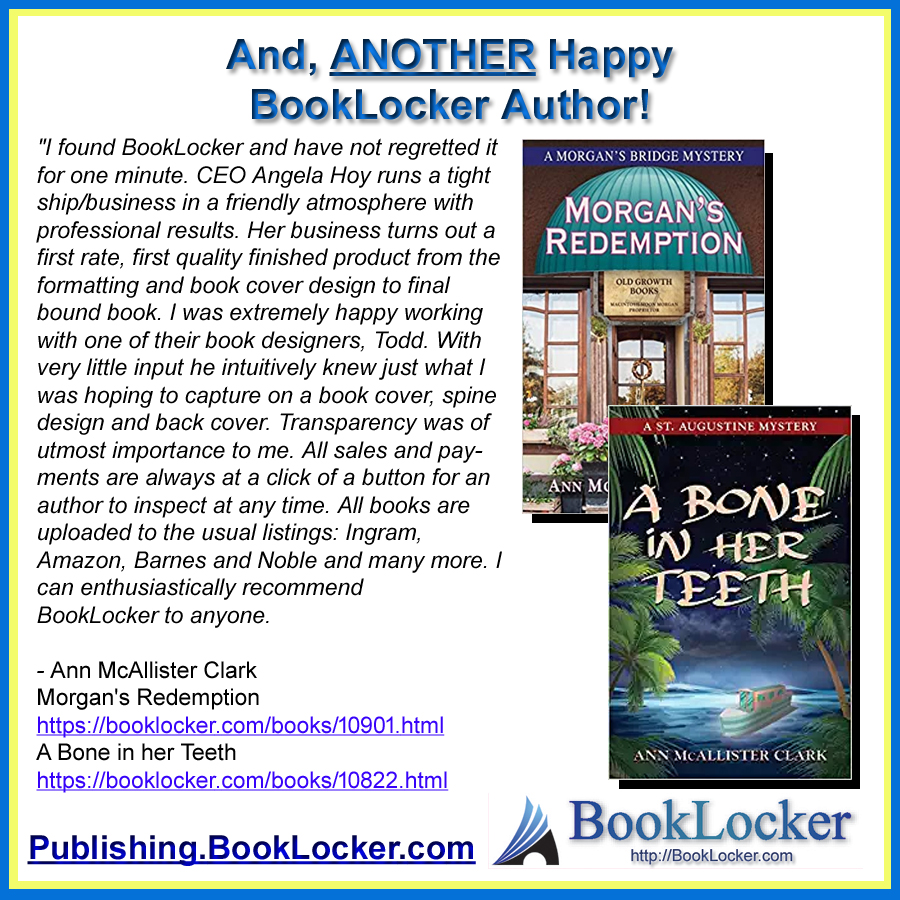 News From the Floating Home Office
Unfortunately, there are still nightly protests in downtown St. Pete. They have recently begun entering restaurants with their drums...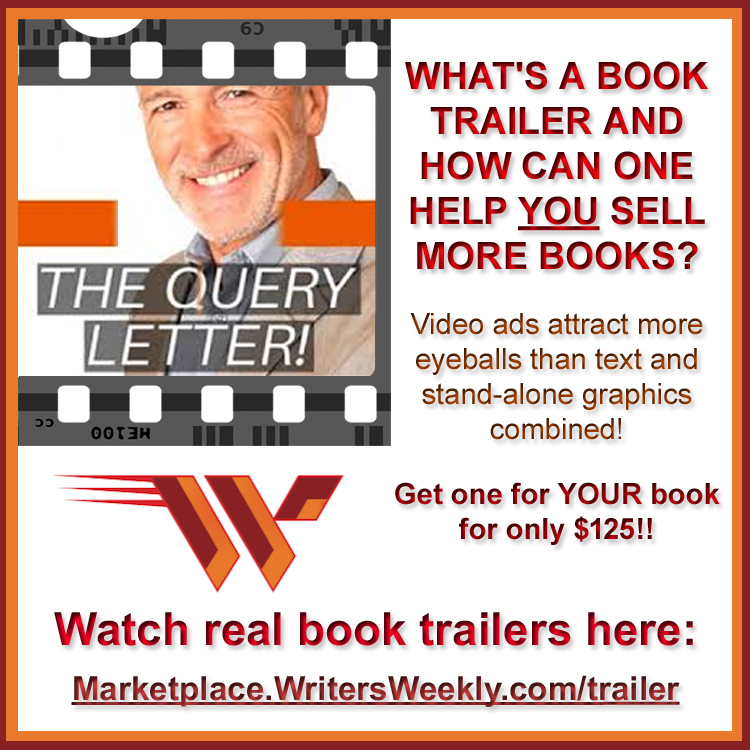 This Week's Backstories
I tried to write my novel twice. But, both times I made little progress, and eventually abandoned these efforts. But, my dream of writing a novel would not go away...
As an ER doctor descends into madness while trying to hide his delusions and hallucinations from his colleagues...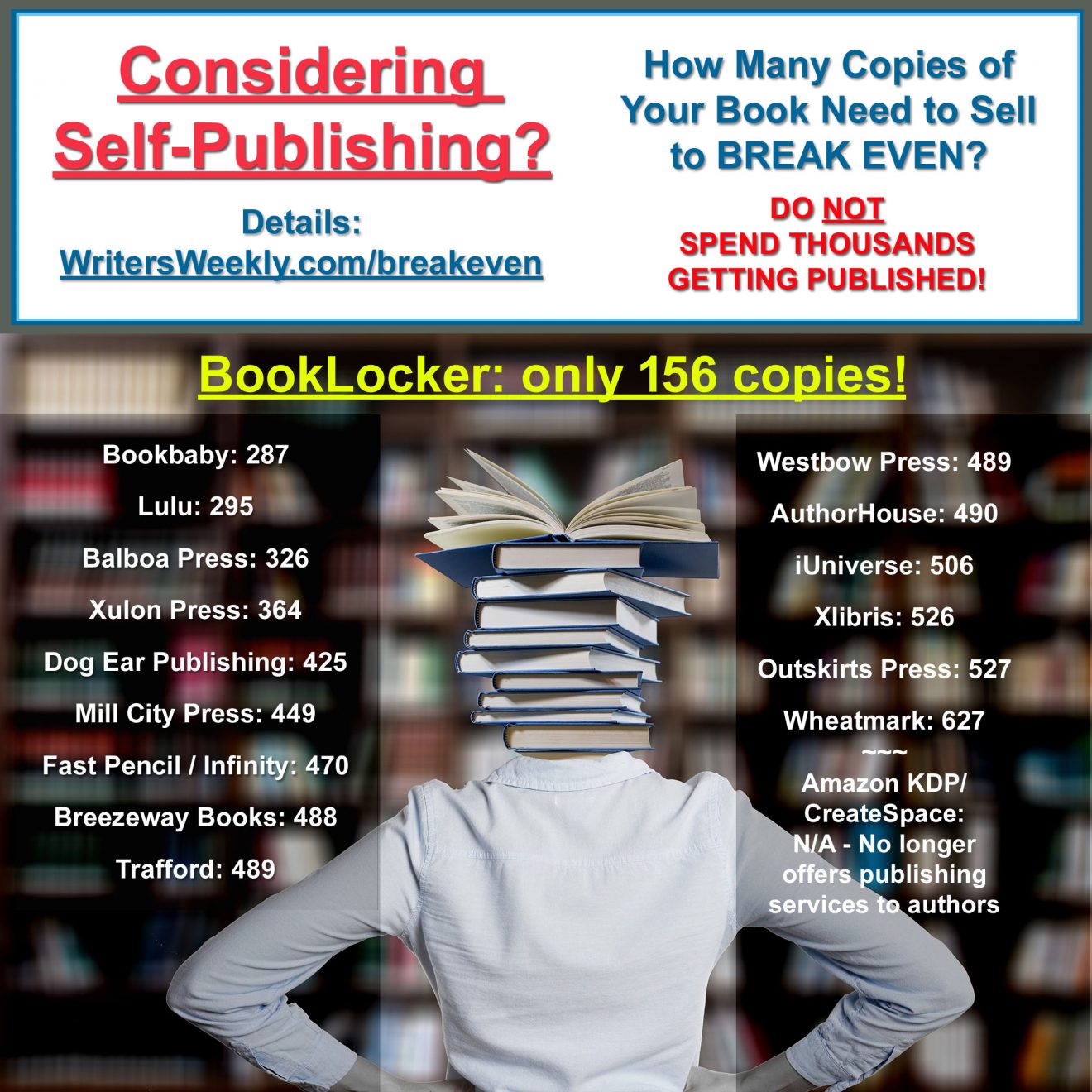 Feature Article
I haven't had to apply for any benefits because, surprisingly enough, I'm making a bit too much money to qualify!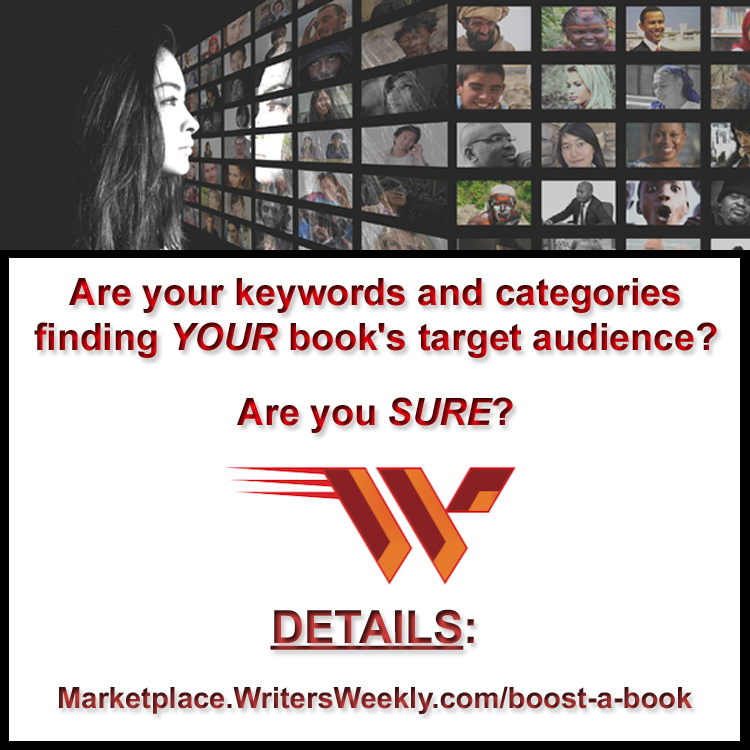 Ask the Expert
"I am getting reports from people that they have purchased my book in Ebook format from Amazon already. However the link still shows paperback only..."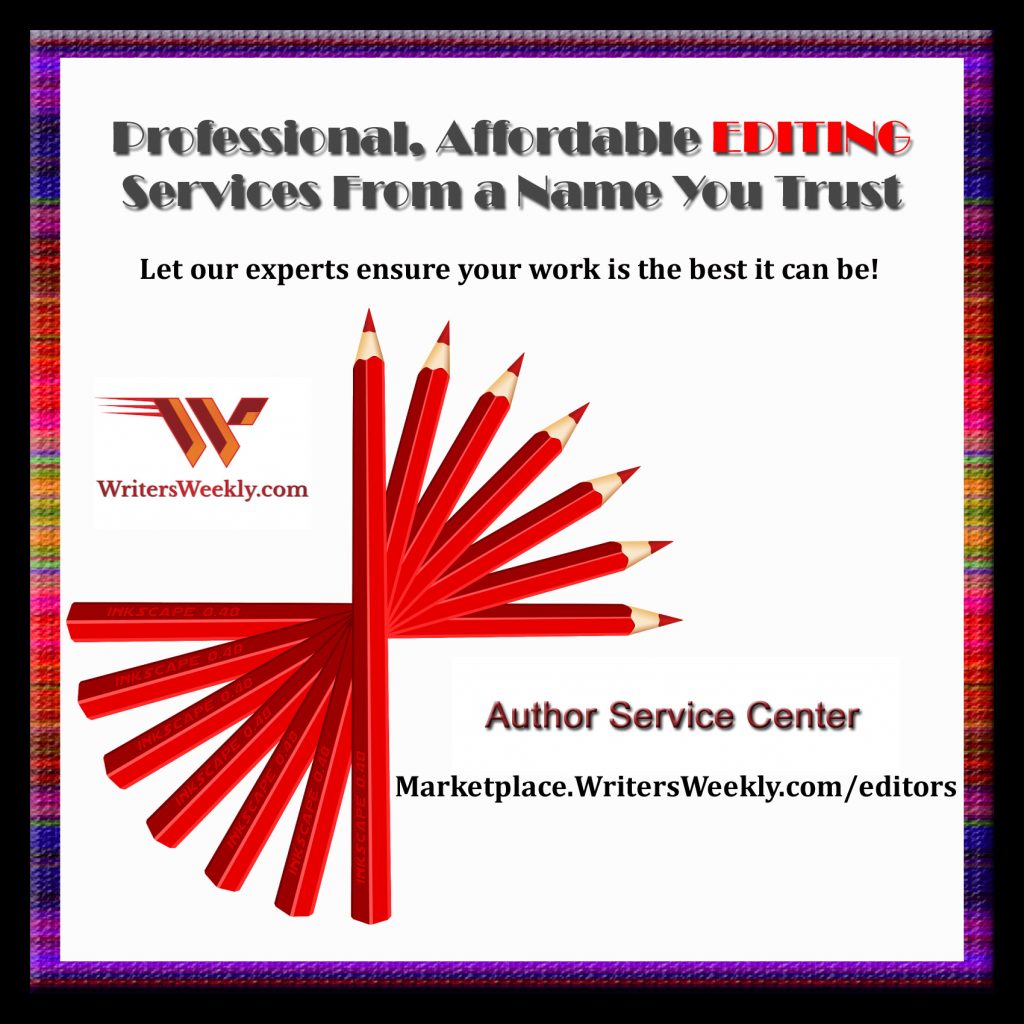 In The News ...
Malaysia Punishing Journalists; Liberty University sues NY Times for $10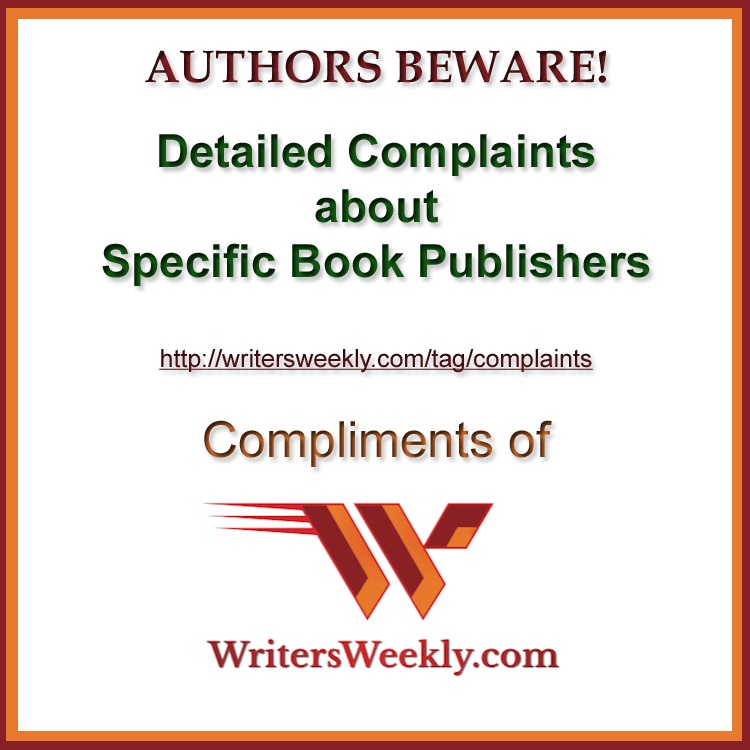 Paying Markets for Writers
"Military History is the nation's oldest and most popular war magazine devoted to the history of warfare." 75% freelance. Welcomes new writers. Pays on publication. Buys all rights. No reprints. Response time varies. Guidelines available by email.


Pays $250-$500 for departments; $1500 and upward for features.
"We sell cutting edge, humorous greeting cards in many styles: humorous photo ideas, many cartoon styles, and more traditional word-play styles of humor. See our website." 100% freelance. Welcomes new writers. Pays on acceptance. Publishes card 6 months to 2 years after acceptance. "We request exclusive purchase and use of any idea we buy. We respond within a few days to emails and we hold copy for between 3-10 weeks for review (depending on when it comes during our current review cycle). We tell writers what dates they can plan on final decisions." Samples available online. Guidelines online.


"Founded by Kim Winternheimer in 2011, the Masters Review is an online and in print publication celebrating new and emerging writers. We are on the lookout for the best new talent with hopes of publishing stories from writers who will continue to produce great work. We offer critical essays, book reviews by debut authors, contest deadlines, submissions info, and interviews with established authors, all with the hopes of bridging the gap between new and established writers. The Masters Review has several ways to submit. New Voices is open year round and is available to any emerging writer. This category is always free to enter and pays up to $200 for selected stories. Additionally, we are (almost always) open to contest submissions, with prizes up to $3,000. There is a $20 submission fee for contest entries. The full contest calendar is available on our website." Weekly. Buys first rights. No reprints. Responds within three months.


Pays $200 for short stories and narrative essays, $100 for flash-length work.
NEED WRITERS, BLOGGERS, EDITORS, AUTHORS, OR OTHER CREATIVE FOLKS?? We'll post your ad on WritersWeekly FOR FREE. Please complete THIS FORM.
30 freelance jobs!
Freelance Technical Writer
360 Quote LLC


Freelance Celeb Gossip Feature/News Writer
Nicki Swift


Freelance Political Reporter
IBT Media


Freelance Digital Content Specialist – Pays $19-$21/hour
Accelerate Change


Freelance Content Reviewer – Pays $16/hour
Lighthouse Services


Freelance Cryptocurrency Writer/Editor – Pays $15/hour
blind ad


Freelance SEO Content Writer
PaperStreet


Freelance Writer – Pays $13-$17/hour
VIDA Select


Freelance Writers – Pays $0.05/word
Sky Pix


Freelance Content Writer
WPLeaders


Freelance Writers
Minc Law


Freelance Tech Blog Writer
iAnyshare


Freelance Copy-Editor – Pays $22/hour
Lelu&Bobo


Freelance Proposal Writer – Pays $20-$30/hour
ICAST


Freelance Data Coordinator/Copywriter
Rational


Freelance Commerce Editor
Bustle Digital Group


Freelance Marketing Content Writer
Align


Freelance Legal Editor
ThinkHR


Freelance Editor – Pays $17-$21/hour
Soomo Learning


Freelance Women's Lifestyle Editor
New York Gal


Freelance Writer
Risesmart Inc.


Freelance CBD, Outdoor-Centric, Lifestyle Brand Writer/Editor – Pays $25/hour
Flow


Freelance Marketing Copywriter – Pays $25-$75/hour
VMG Studios


Freelance Resume Writer
EBR HR Experts


Freelance Conservative Media Writer – Pays $15-$17/hour
Conservative Business Journal


Freelance Content Writer
Players Publishing Limited


Freelance Sports Blogger
Scout My Game


Freelance Proofreader
Overby Court Reporting Service


NEED WRITERS, BLOGGERS, EDITORS, AUTHORS, OR OTHER CREATIVE FOLKS?? We'll post your ad on WritersWeekly FOR FREE. Please complete

THIS FORM

.
Marketing Secrets
While meeting with clients and potential book buyers may have ceased for now, and may not resume for some time, you need only tweak your operations a bit to become profitable post-COVID-19!