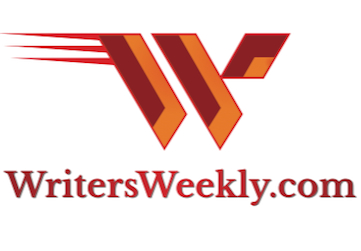 June 25, 2020
BOOK SALES ARE WAY UP!
If you have a manuscript that's almost ready to publish, now is a great time to

get started on the publishing process!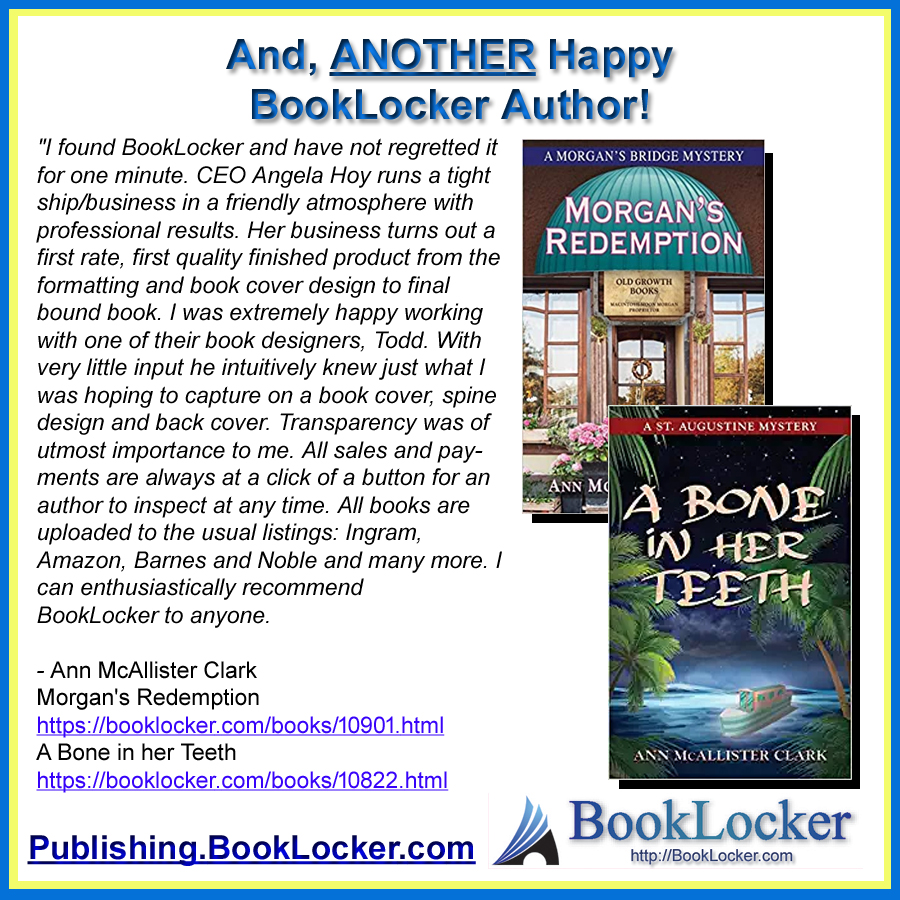 Contents
This Week's Backstories -
Paying Markets for Writers and Photographers for 06/25/20


Angela's Desk
As promised two weeks ago, my new book, 55 Dos and Don'ts of Book Selling, has been published! And, current WritersWeekly subscribers get a copy for FREE - just for the asking!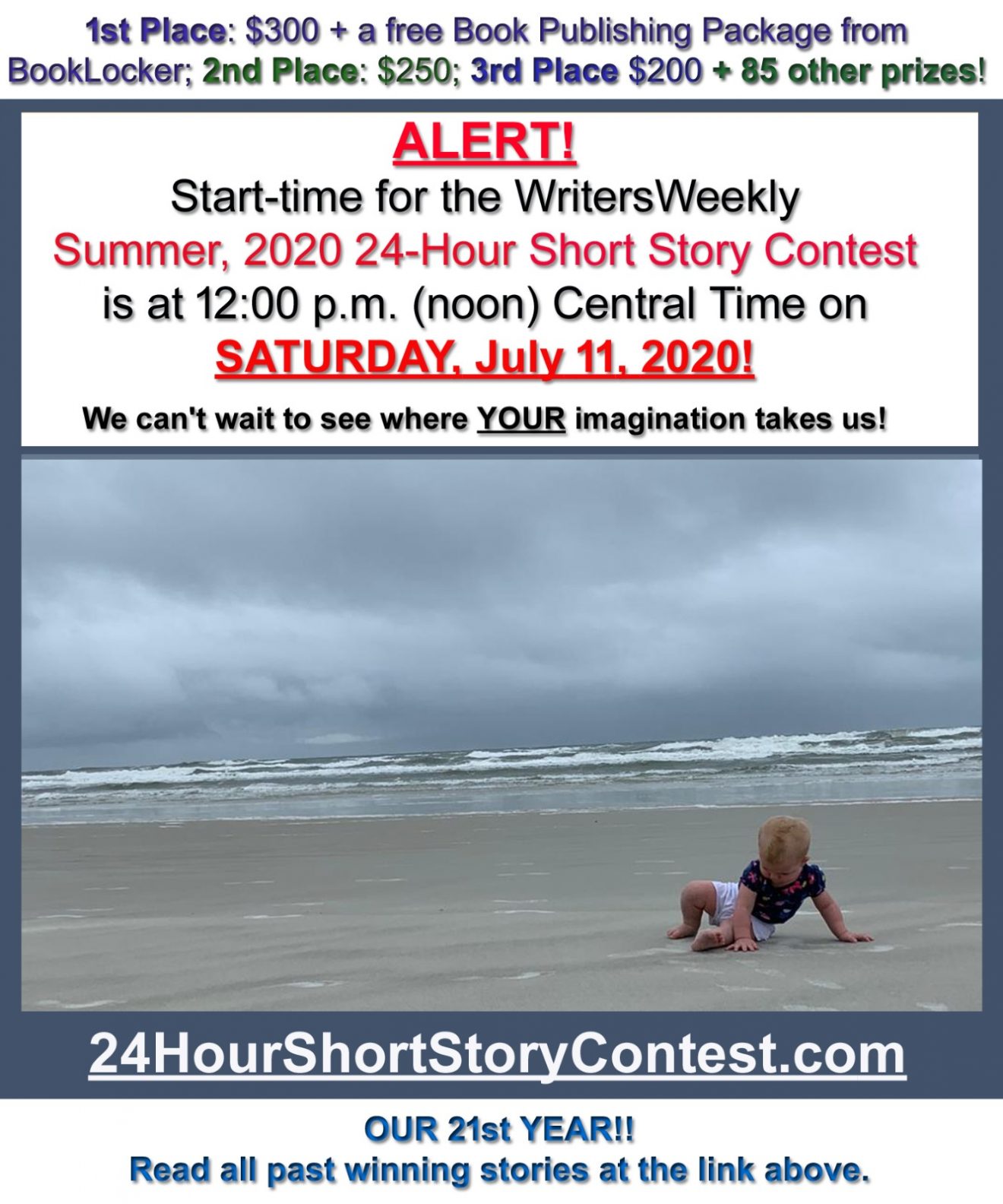 News From the Floating Home Office
I walked in to find Mason sitting on the toilet, holding my make-up mirror, and frantically pulling on...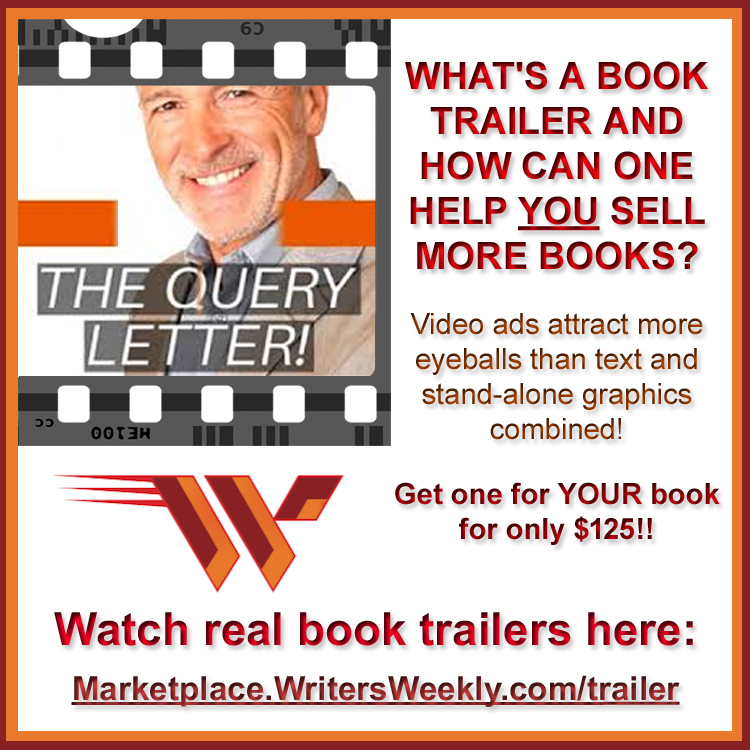 This Week's Backstories
Using real people's personalities, this author created fictional characters that are believable AND fascinating!
One of the Christmas cards caught my attention. It depicted a giant ornately decorated snowman standing in the center of a snow covered path. I live in an apartment building. Next door, there is a forest with a path that has been deliberately cut though the trees - just like that in the card!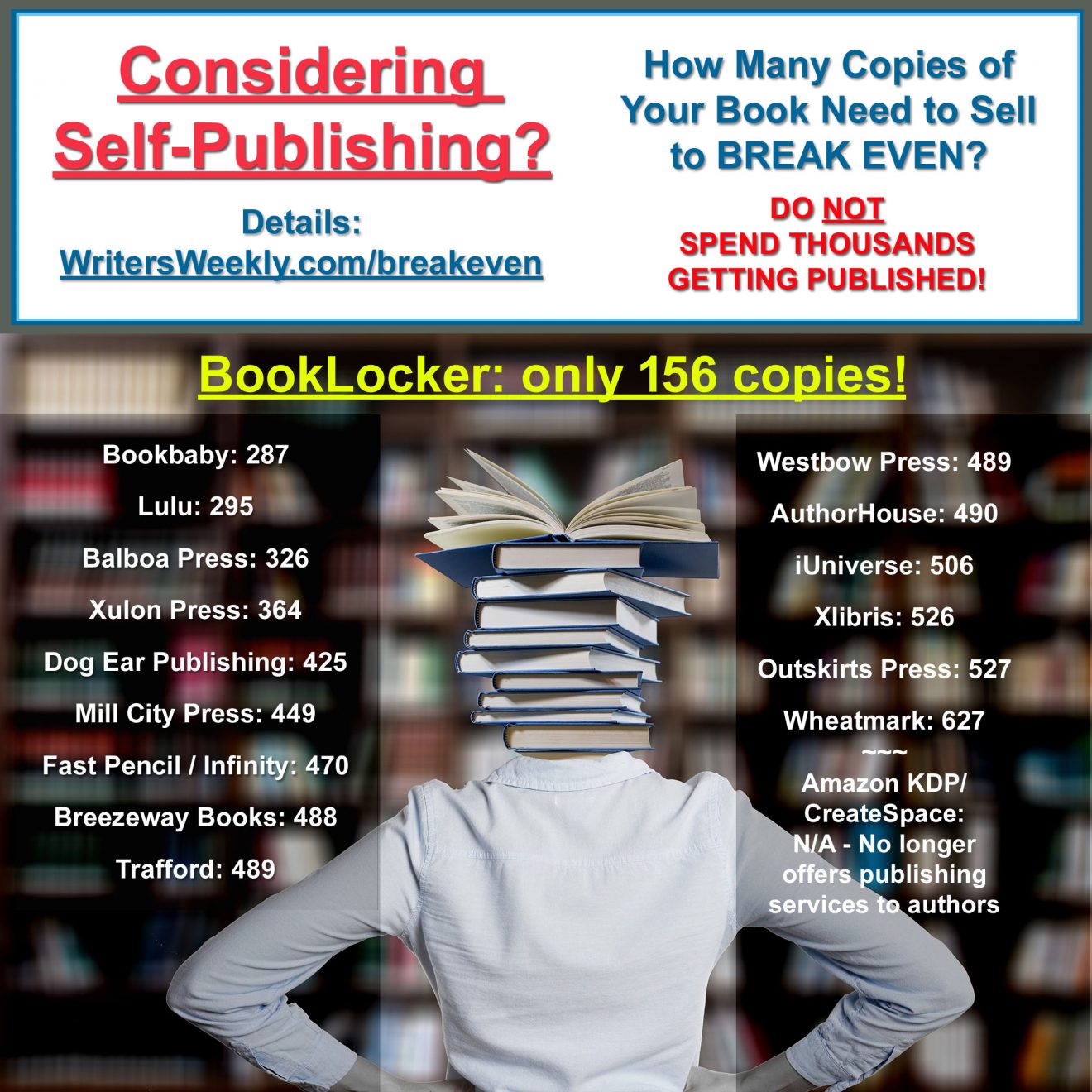 Feature Article
If you want to get high-paying writing jobs, you absolutely need a portfolio. After all, a portfolio is much more than a way to display your writing––it's a way to gain social proof and show potential clients that you're worth your salt...
Want to earn $60? Send us your query!!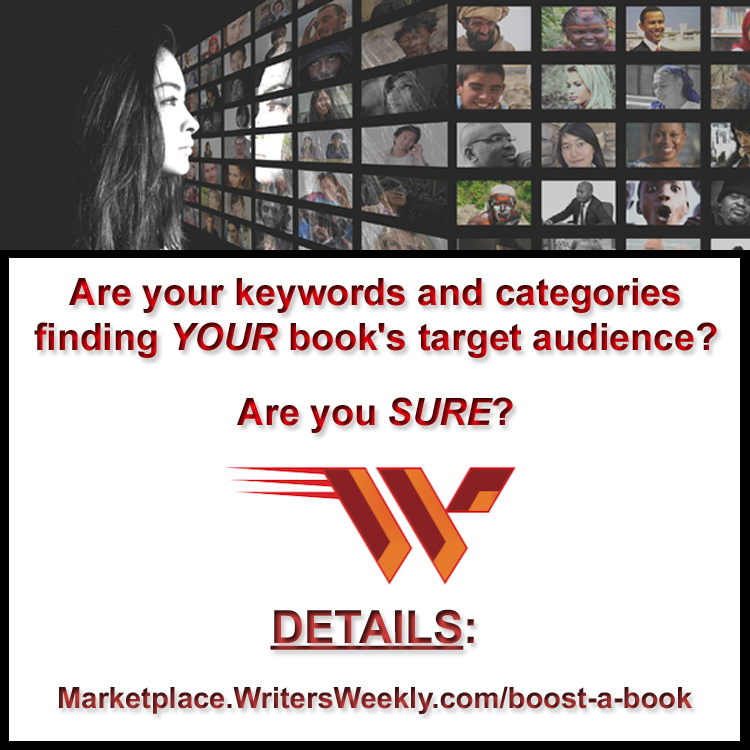 Ask the Expert
"I noticed you have a page of complaints about specific publishers but do you get involved with finding scam PR sites where you can promote a book?"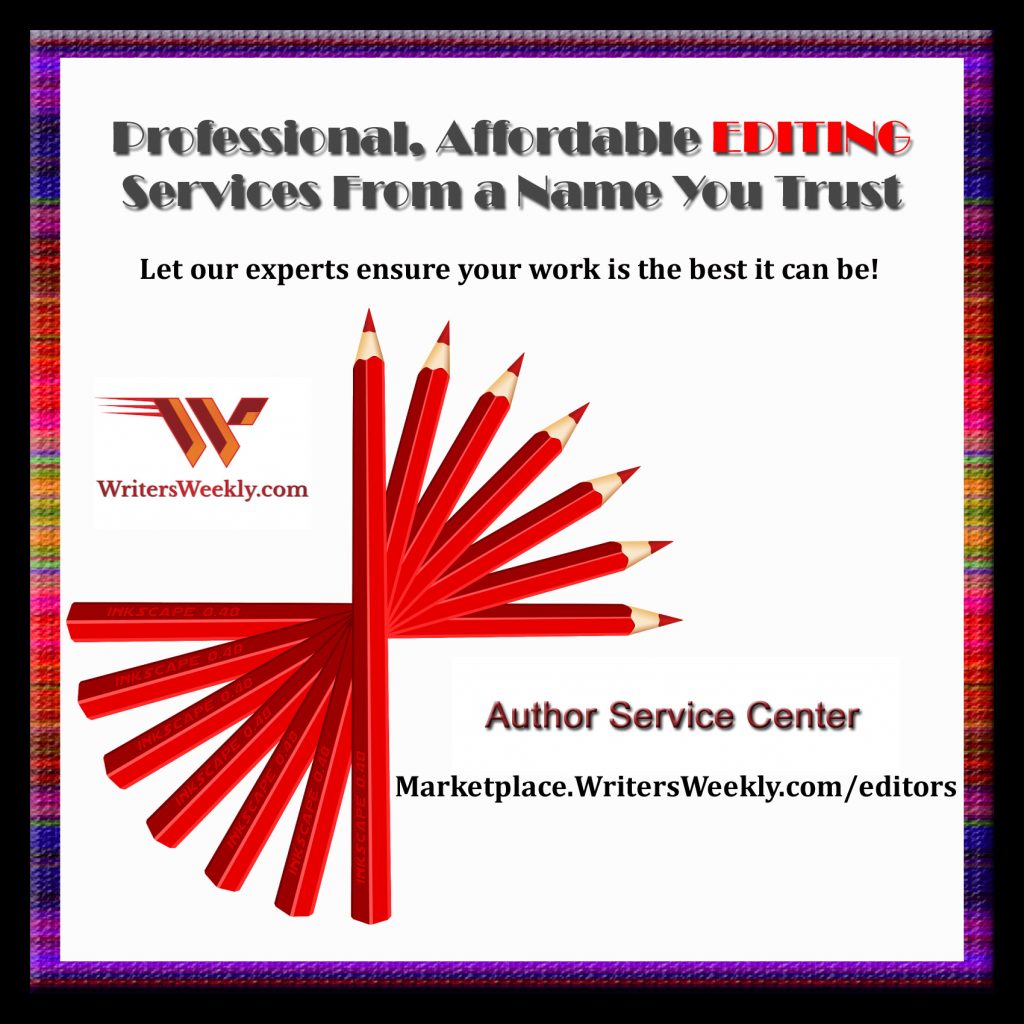 In The News ...
MORE: Anti-terrorism software used on journalist; Man in court for calling someone a "leprechaun" in an email; Amazon censors free speech documentary; News site to stop publishing mugshots; Turkey claims contradictions in Bolton's book; Writing students helping local businesses!; Twitter dismissed from libel suit.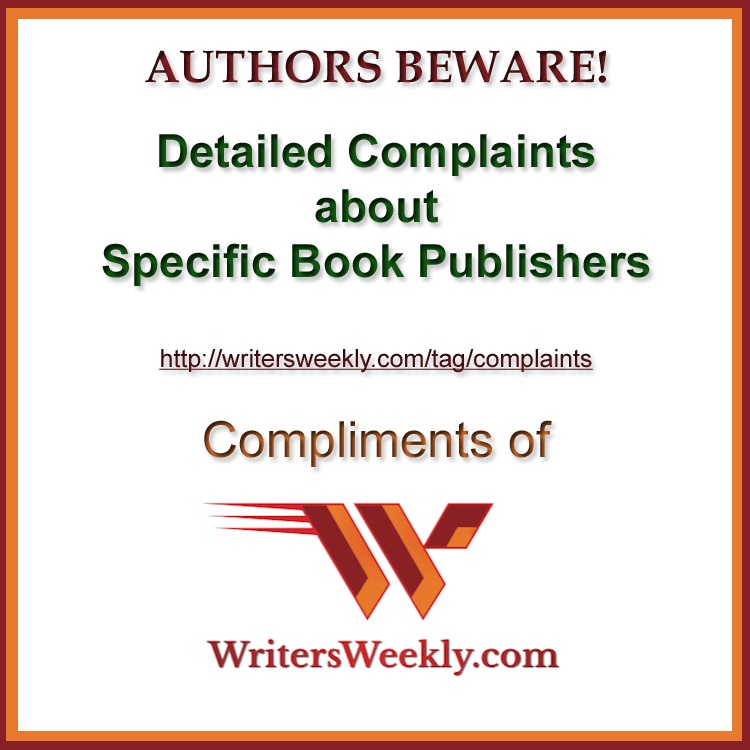 Paying Markets for Writers
"Downstate Story has been publishing quality fiction, featuring mostly writers from Illinois and the Midwest, since 1991." Welcomes new writers. Annual. Pays on publication. Publishes ms up to a year after acceptance. Buys first rights. No reprints.


Pays: $50/article, up to 2,000 words.
"Faith Today is the leading national magazine for Canada's estimated four million evangelical Christians. It connects, informs and profiles Evangelicals, equipping them with expert research and insight into Canadian culture, Christian life and ministry. Since 1983, Faith Today has informed readers on a wide range of key issues, providing profiles, analysis, opinions, book and music reviews, and practical how-to articles. Faith Today is published by The Evangelical Fellowship of Canada, the national association of Evangelicals in Canada and the Canadian regional member of the World Evangelical Alliance."


Pays $0.25 CAD/word - features; $0.15CAD/word - essay features and guest opinion columns; $0.20CAD/word for Kingdom Matters; and $0.15CAD/word for reprints.
"Through capital and commitment, Capital Impact Partners helps people build communities of opportunity that break barriers to success. We deliver strategic financing, incubate new social programs, and provide capacity-building to help ensure that low-to-moderate-income individuals have access to quality healthcare and education, healthy foods, affordable housing, and the ability to age with dignity. A nonprofit community development financial institution, Capital Impact Partners has disbursed more than $2 billion to revitalize communities over the past 30 years. Our leadership in delivering financial and social impact has resulted in Capital Impact earning a "AA" rating from S&P Global "AA" and being recognized by Aeris since 2005 for our performance. Headquartered in Arlington, VA, Capital Impact Partners operates nationally, with local offices in Detroit, MI, and Oakland, CA." Pays on acceptance.


NEED WRITERS, BLOGGERS, EDITORS, AUTHORS, OR OTHER CREATIVE FOLKS?? We'll post your ad on WritersWeekly FOR FREE. Please complete THIS FORM.
29 freelance jobs!
Freelance Journalist/Reporter – Pays $30-$35/hour
Centerfield Media


Senior Editor – Pays $70K-$90K/year
First Draft


Freelance Editor
National Catholic Reporter


Freelance Resume Editor
YES Career Coaching & Resume Writing Services


Freelance Employee Management Writers
Fortis Agency


Freelance Dog Nutrition Writer
Dog Food Heaven


Servi-Tek Facility Solutions


Freelance Firearms Writers – Pays $0.06/word
Freelance Digital Copy Writer
Experis


Freelance Commerce Writer
Turner Broadcasting System, Inc.


Freelance Digital Marketing Copywriter
Akraya


Freelance Content Writer/Copywriter – Pays $20/hour
i-Showcase Inc.


Freelance Resume Writer
Talent Inc.


Freelance Digital Content Specialist – Pays $32K-$38K/year
Statecraft Digital


Freelance Content Writer
Tremg


Freelance Writer
Grace Changes Everything Ministries


Freelance Writer/Editor – Pays $12-$20/hour
Smarter Homes


Freelance Senior Copywriter
Amazon Advertising LLC


Freelance Content Writer
Column Five


Freelance Technical Proposal Writer
Vazquez Commercial Contracting


Freelance Copywriter
Dropset Gorgeous LLC


Freelance Illustrator – Pays $20/hour
Grace Changes Everything Ministries


Freelance Technical Writer – Pays $40-$50/hour
Inabia Software & consulting Inc.


Freelance Technical Writer
RPO International


Freelance Business Writer
Pestmaster Franchise Network


Freelance Exam Writers – Pays $15-$45/hour
Prov, Inc.


Freelance Content Writer
Our Community Now


Freelance Technical Writer – Pays $32-$36/hour
Digital Matrix Systems


NEED WRITERS, BLOGGERS, EDITORS, AUTHORS, OR OTHER CREATIVE FOLKS?? We'll post your ad on WritersWeekly FOR FREE. Please complete

THIS FORM

.
Marketing Secrets
Reddit, like any social media site, has many ups and downs but, for us writers, the most important upside of this website is its use as a platform for finding freelance writing jobs.