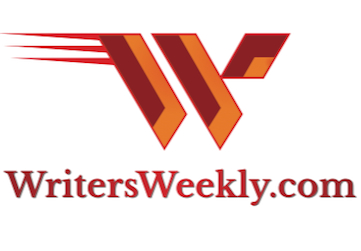 BOOK SALES ARE WAY UP!
If you have a manuscript that's almost ready to publish, now is a great time to

get started on the publishing process!
June 04, 2020
Contents
Paying Markets for Writers and Photographers for 06/04/20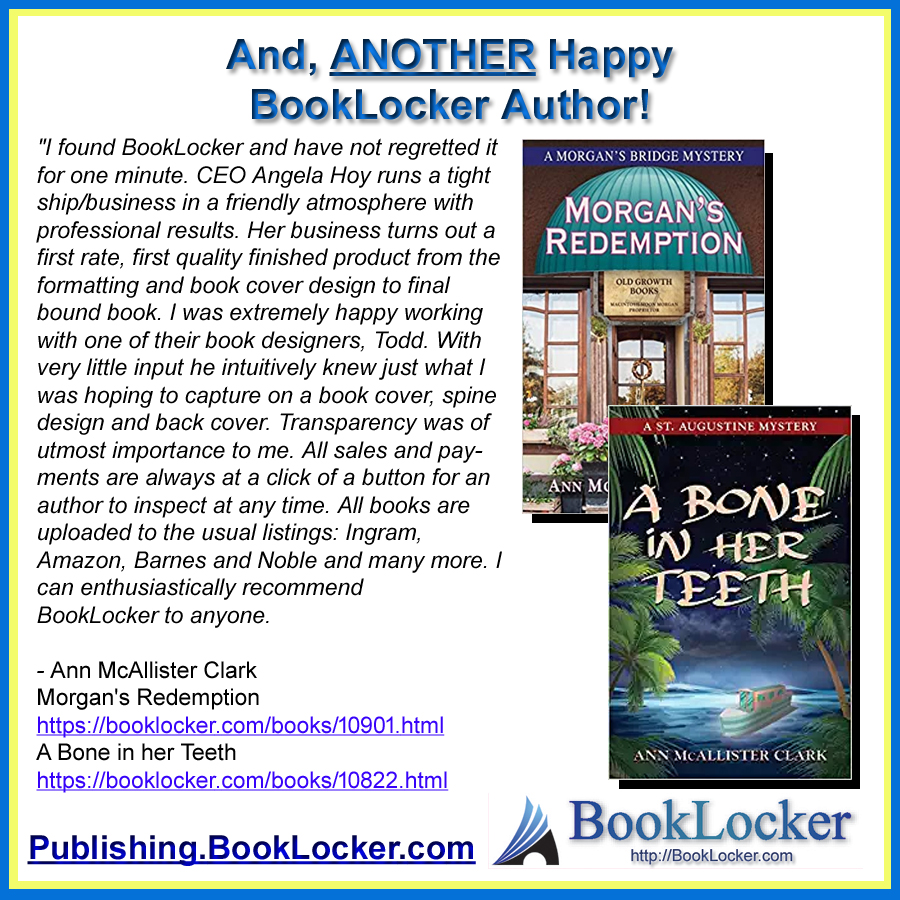 Angela's Desk
My first thought was that the author included his own phone numbers as a creative way to get readers to contact him directly. I Googled the numbers. I was wrong. They are real phone numbers belonging to a state office in Pennsylvania, an Automax dealership, a woman the author does not know...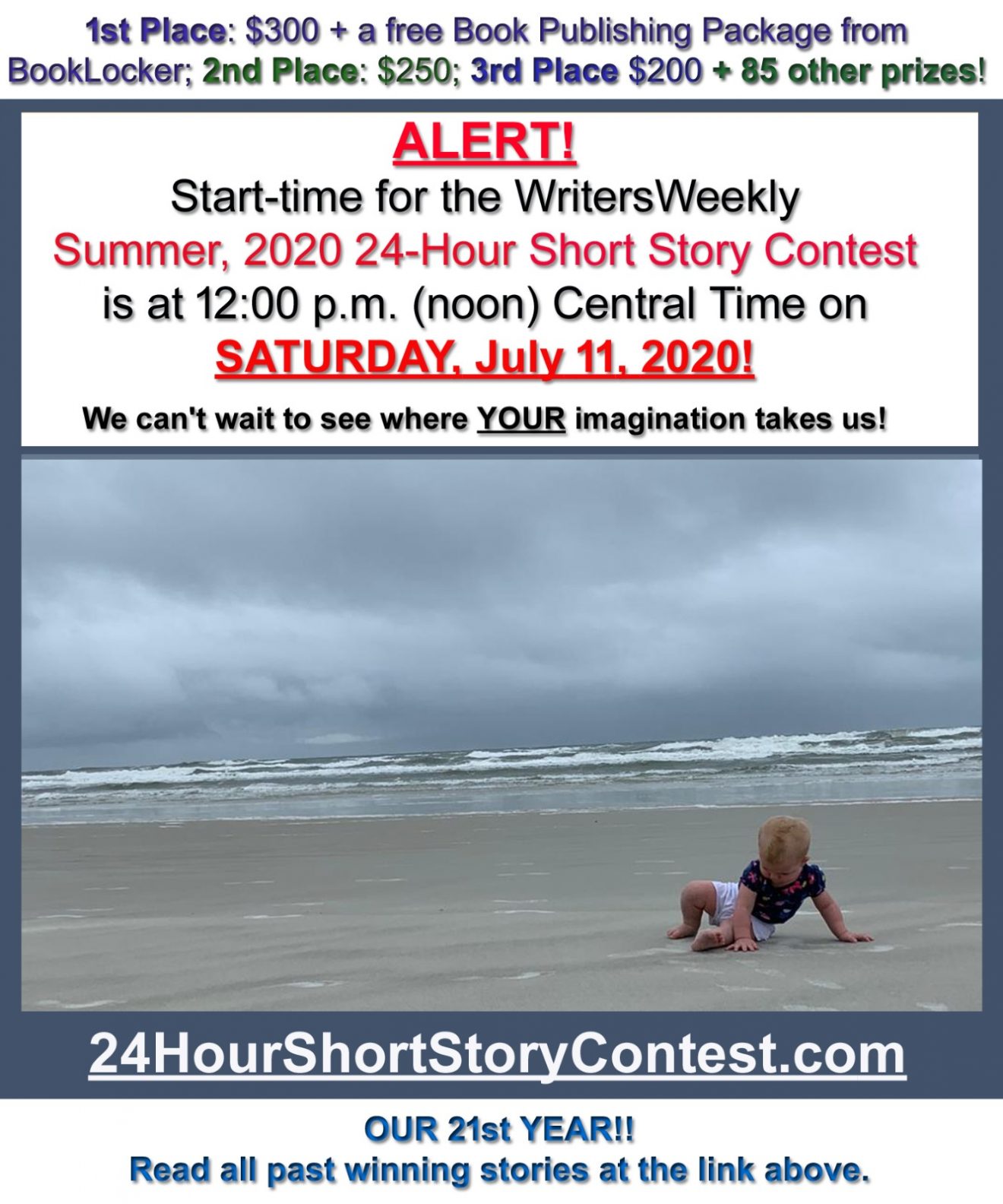 News From the Floating Home Office
I found myself on a page set up by a protest organizer and he sure seemed to be suggesting riot activities. They were going to meet in St. Pete the following afternoon. I had seen footage of carnage in other cities. We live right downtown. I have children. Yes, I was very worried. The next morning...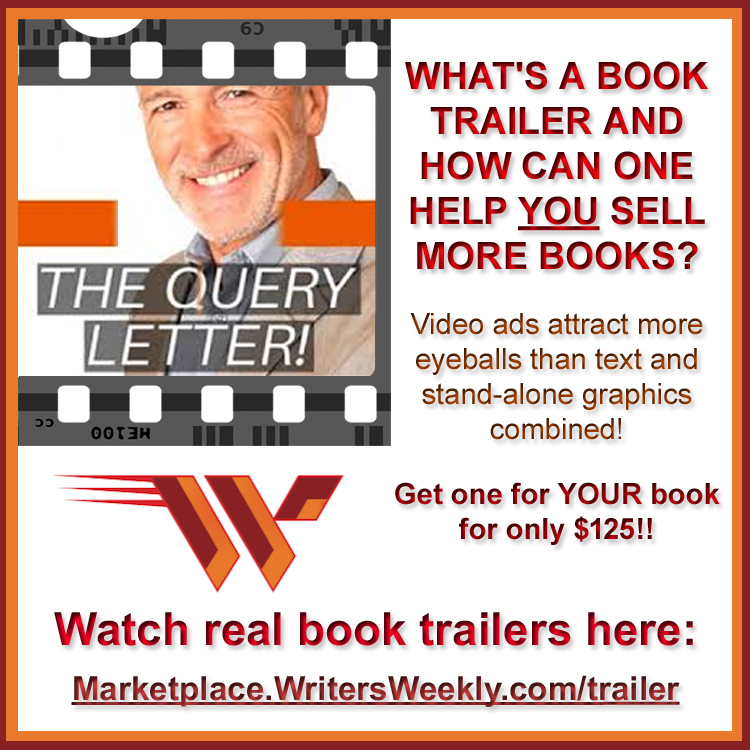 This Week's Backstory
My journey to writing was not a "Light Bulb" moment, but was, instead, a series of lanterns set beside a very long path. Lantern No. 1 was a bored 9-year-old girl who, instead of playing outside in the mosquito-laden Minnesota summer, sat at her grandmother's wooden farm table, and wrote story after story in her school notebook. I still have …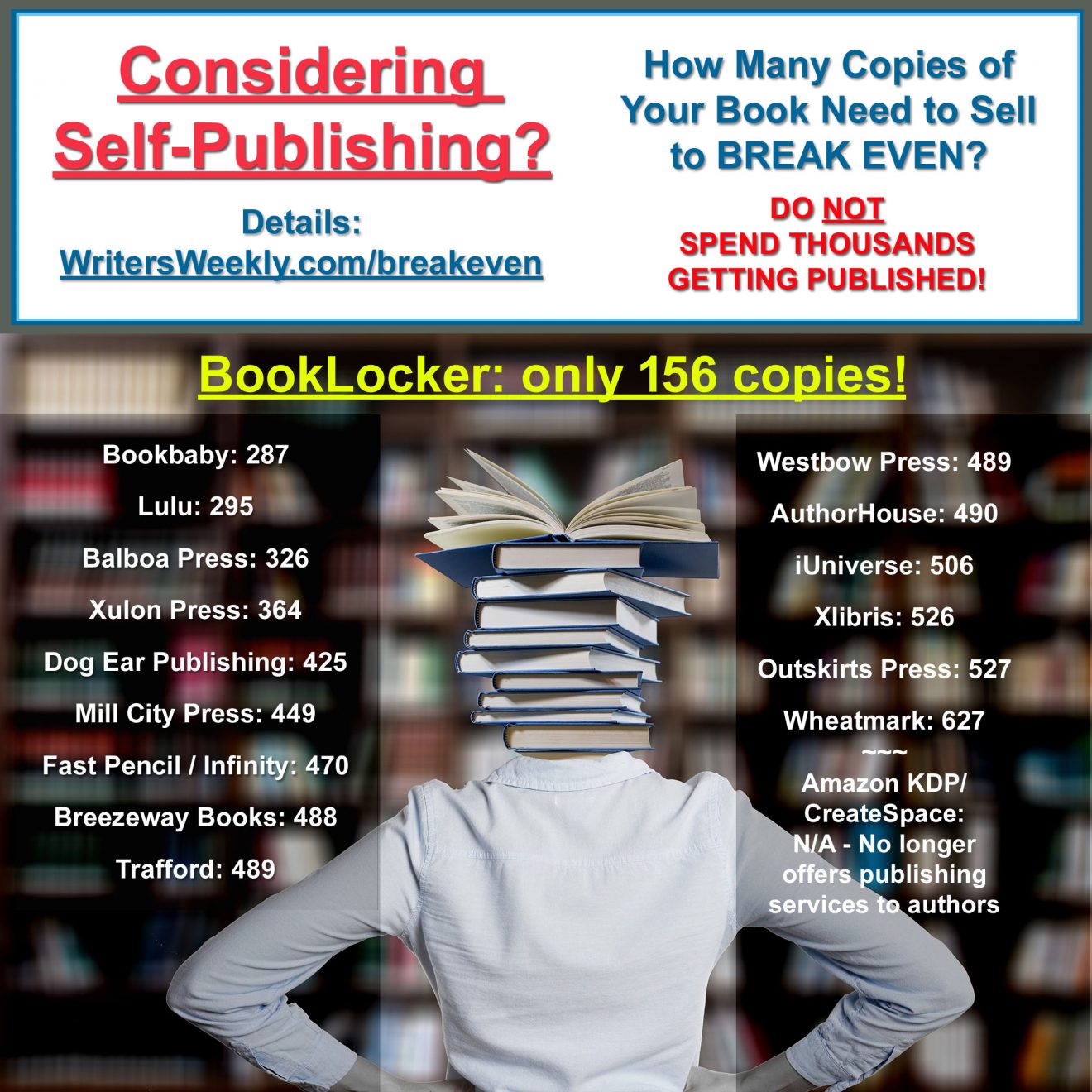 Feature Article
You can get paid by these publications to write short stories, fiction, nonfiction, and poems!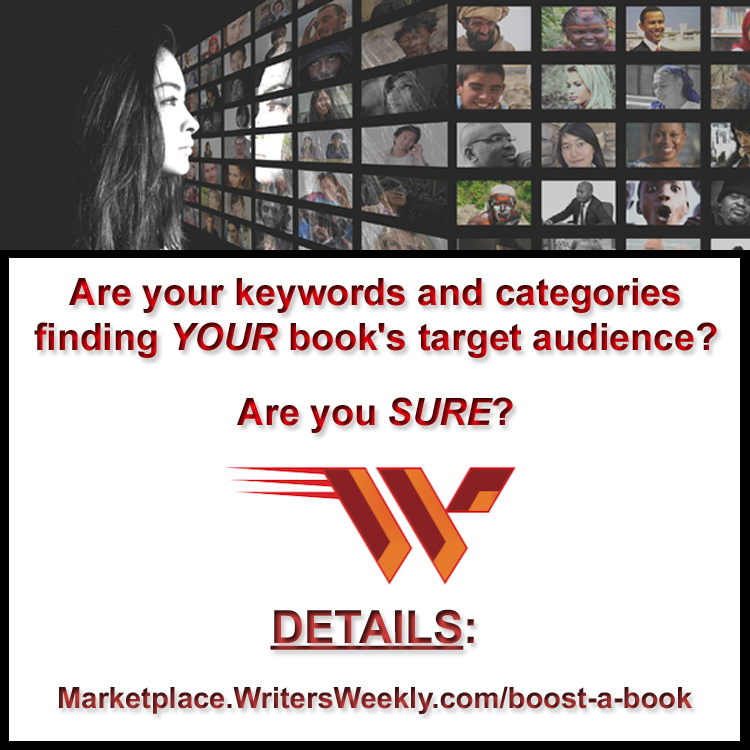 Ask the Expert
There are so many links online that claim they will help you market your indie published book (specifically Christian books). How can I know which ones are legitimate and which ones are, or border on, a scam?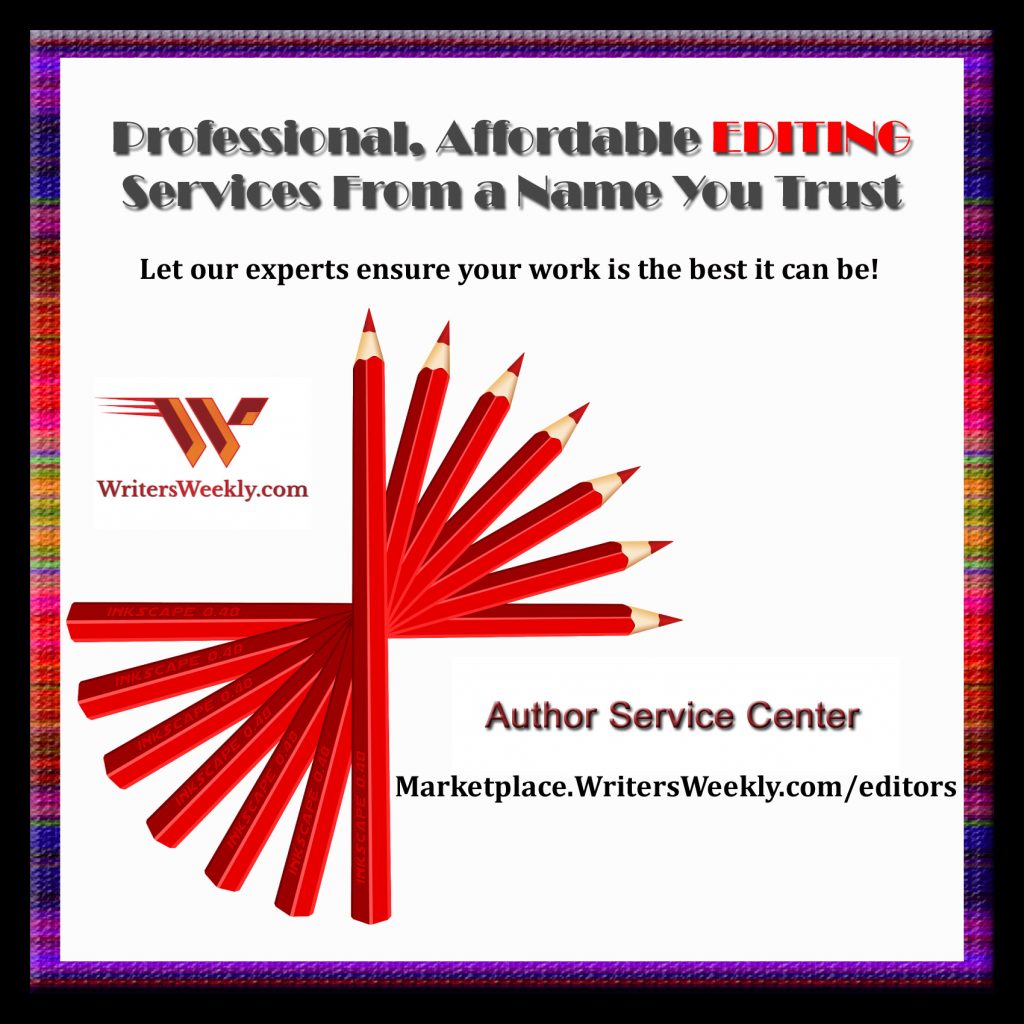 In The News ...
MORE: Photographer sues Microsoft for MILLIONS for copyright infringement!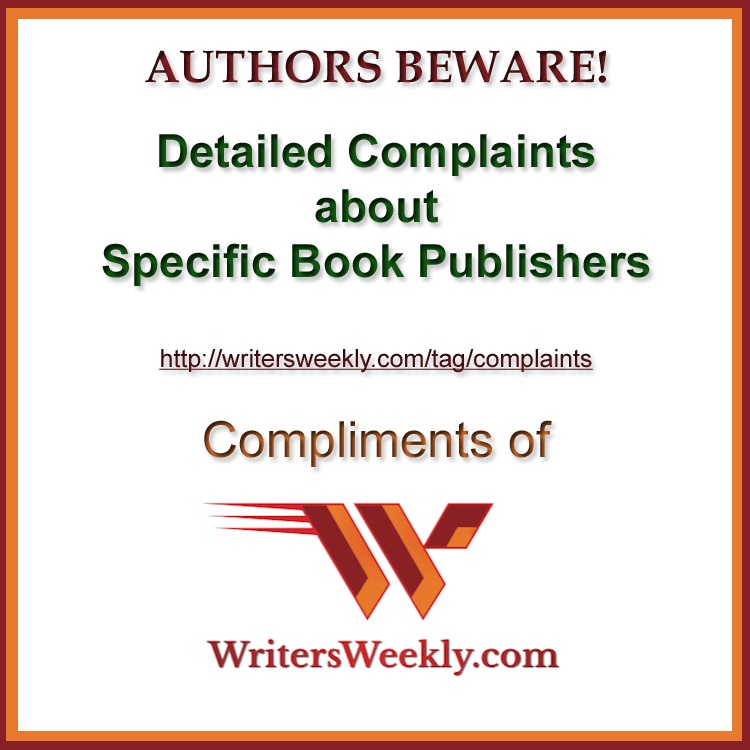 Paying Markets for Writers
"The official publication of three Canadian trucking associations (Alberta Motor Transport Association, Saskatchewan Trucking Association, & Manitoba Trucking Association." Occasionally works with new writers. Circ. controlled (approx. 5,400). Quarterly. Pays on acceptance. Publishes ms one month after acceptance. Buys first rights. Accepts reprints. Responds within a day. Guidelines by email.


"Verge Magazine is North America¹s resource for 'travel with purpose.' We cover issues related to working abroad, studying abroad and volunteering abroad, as well as ethical and responsible travel." 80% freelance. Welcomes new writers. Online publication. Pays 45 days after publication. Publishes ms 1-6 months after acceptance. Buys First rights. No reprints. Responds within 6-8 weeks. "


"Annual, 224pp, perfect bound; publishes the best fiction, CNF, and poetry available; features an author interview in each issue; currently in 14th year of publication." Fiction and Creative Nonfiction almost 100% freelance; Poetry by invitation only. Welcomes new writers. Circ. 1.2K. Annual. Pays on publication (July). Publishes ms six months after acceptance. Buys First N.A. Serial Rights. No reprints. Responds to queries within 24 hours during publishing season; otherwise 6 months. Does not encourage queries.


NEED WRITERS, BLOGGERS, EDITORS, AUTHORS, OR OTHER CREATIVE FOLKS?? We'll post your ad on WritersWeekly FOR FREE. Please complete THIS FORM.
31 freelance jobs!
Managing Editor – Pays $40K-$50K/year
Native News Online


Senior Writer – Pays $65K-$75K/year
American Oversight


Freelance Technical Editor/Copy Editor
Intel 471


Freelance Celeb Gossip News Writer
Nicki Swift


Freelance Health and Wellness Writer/Editor
ETNT Health


Freelance Content Manager/Director
LadyBoss


Freelance Social Media Writer/Manager
StudentBody


Freelance Writer – Pays $500/column
Transformania LLC


Freelance Writer/Columnist
RT.com


Freelance Marketing & SaaS Writers
Codeless


Freelance Email Copywrtiter – Pays $1,500-$2,700/month
The Attractive Man LLC


Freelance YouTube Blog Writers
Matt Par


Freelance Digital Marketing Writers
Cloud Income


Freelance Content Writer
Whiz Kid Digital


Freelance Writer
FAMELIX LTD


Senior UX Writer
Khan Academy


Freelance Contributing Writer
The Hustle


Freelance Business Winning Editor
BAE Systems Intelligence and Security


Freelance Writer
Justworks


Freelance Web Content Editor – Pays $20-$25/hour
Rocketplace


Freelance Copywriter – Pays $15-$25/hour
Harnessing Strengths, LLC


Freelance Writer – Pays $12/hour
Business Marketing Engine


Freelance Health Education Content Writer – Pays $9-$34/hour
Professional RN Services, LLC


Freelance Creative QA, Copy Editor – Pays $15/hour
Frequence


Freelance Creative Copywriter for Mobile App Marketing – Pays $20-$30/hour
MixerBox Inc.


Freelance Content Editor
Automation.com


Freelance E-Commerce Copywriter – Pays $30K-$60K/year
Maybach Media


Marketing Copywriter – Pays $35K-$50K/year
4iiz


Freelance Legal Content Writer – Pays $20-$35/hour
Curran Antonelli, LLP


Freelance Marketing Copywriter
Magnet Media, Inc.


Freelance Bilingual News Reporter/Writer
WAAY-TV


NEED WRITERS, BLOGGERS, EDITORS, AUTHORS, OR OTHER CREATIVE FOLKS?? We'll post your ad on WritersWeekly FOR FREE. Please complete

THIS FORM

.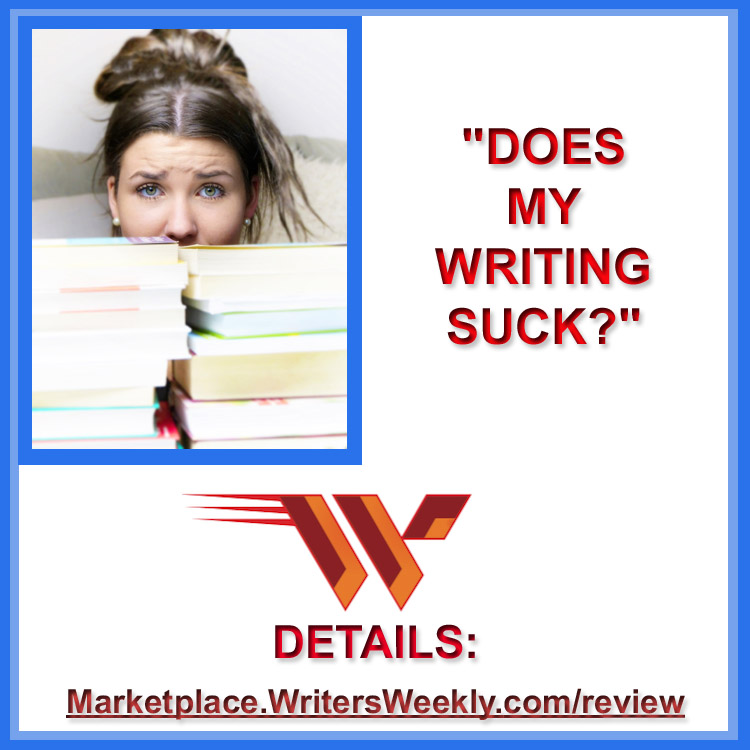 After a six-year break, almost all my familiar online markets had disappeared, along with my articles!