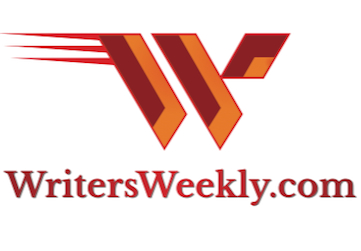 April 15, 2021
LAST CHANCE!
START-TIME IS THIS SATURDAY!!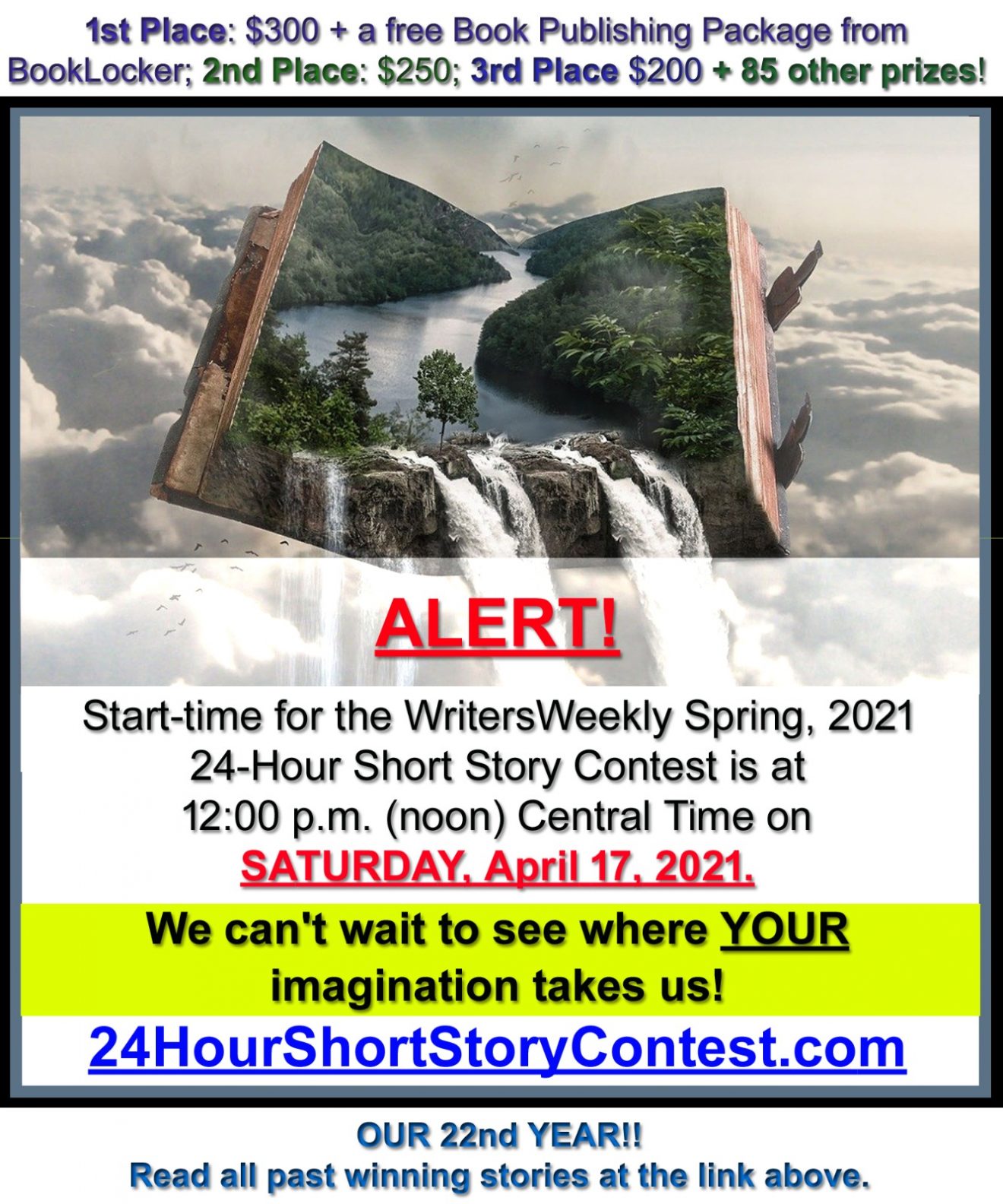 Contents
Paying Markets for Writers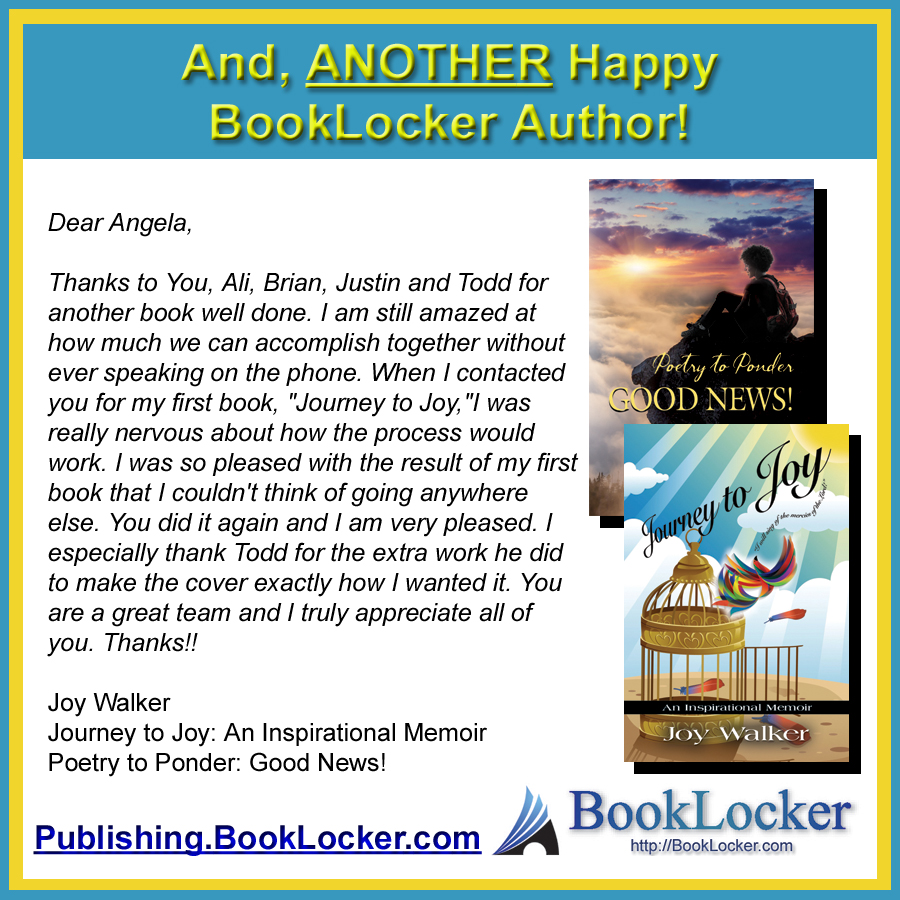 From the Publisher's Desk
Will the topic feature include some suspense, some humor, some mystery, or something else? You'll soon find out! We are super excited about this topic!!


Grab a fresh cup of coffee, open a window, turn on your laptop, crack your knuckles, and get those creative juices flowing!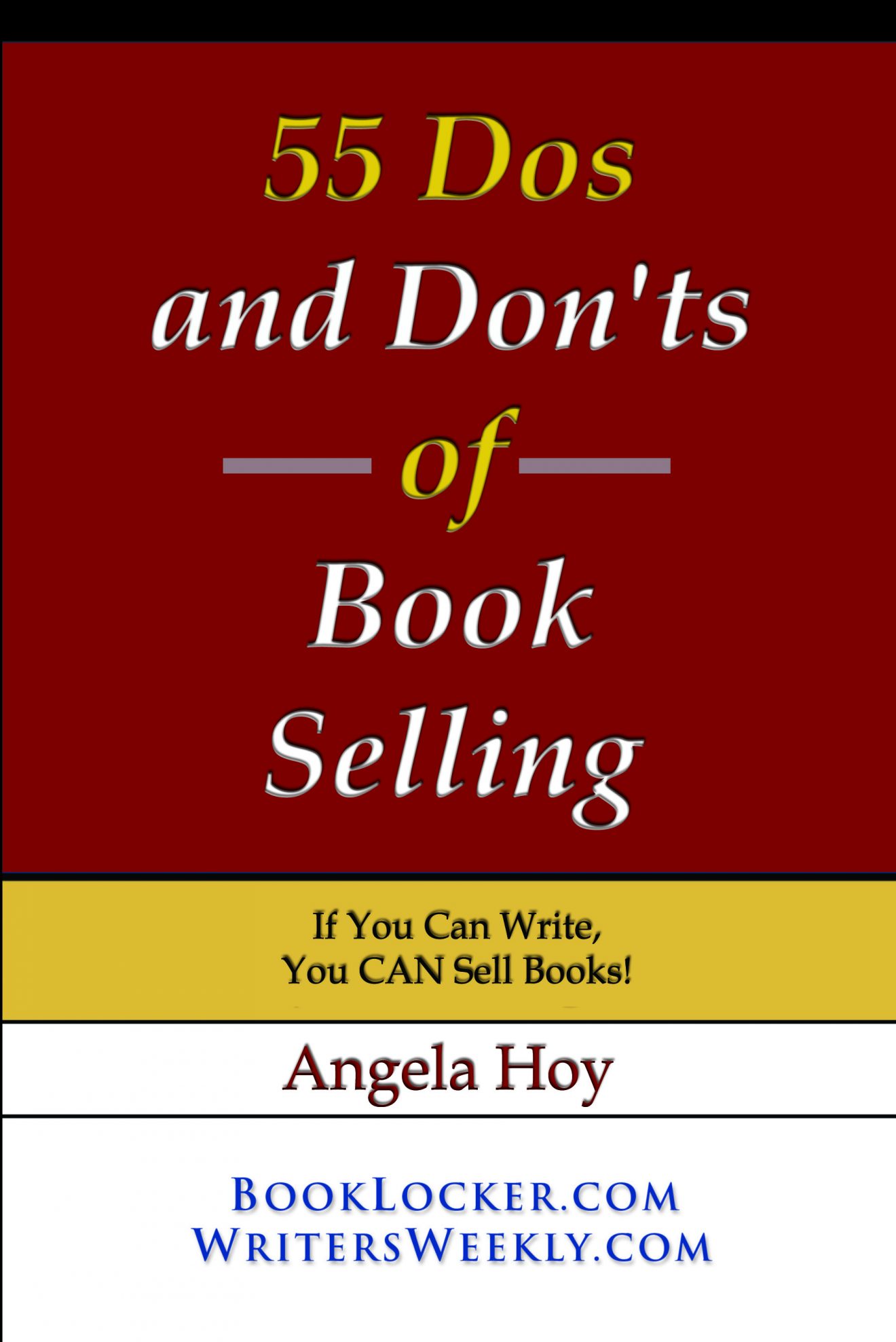 News From the Home Office
We kept laughing about that April Fool's joke until Saturday morning, when I received a REAL email from our realtor that was eerily similar to the fake one Brian had created...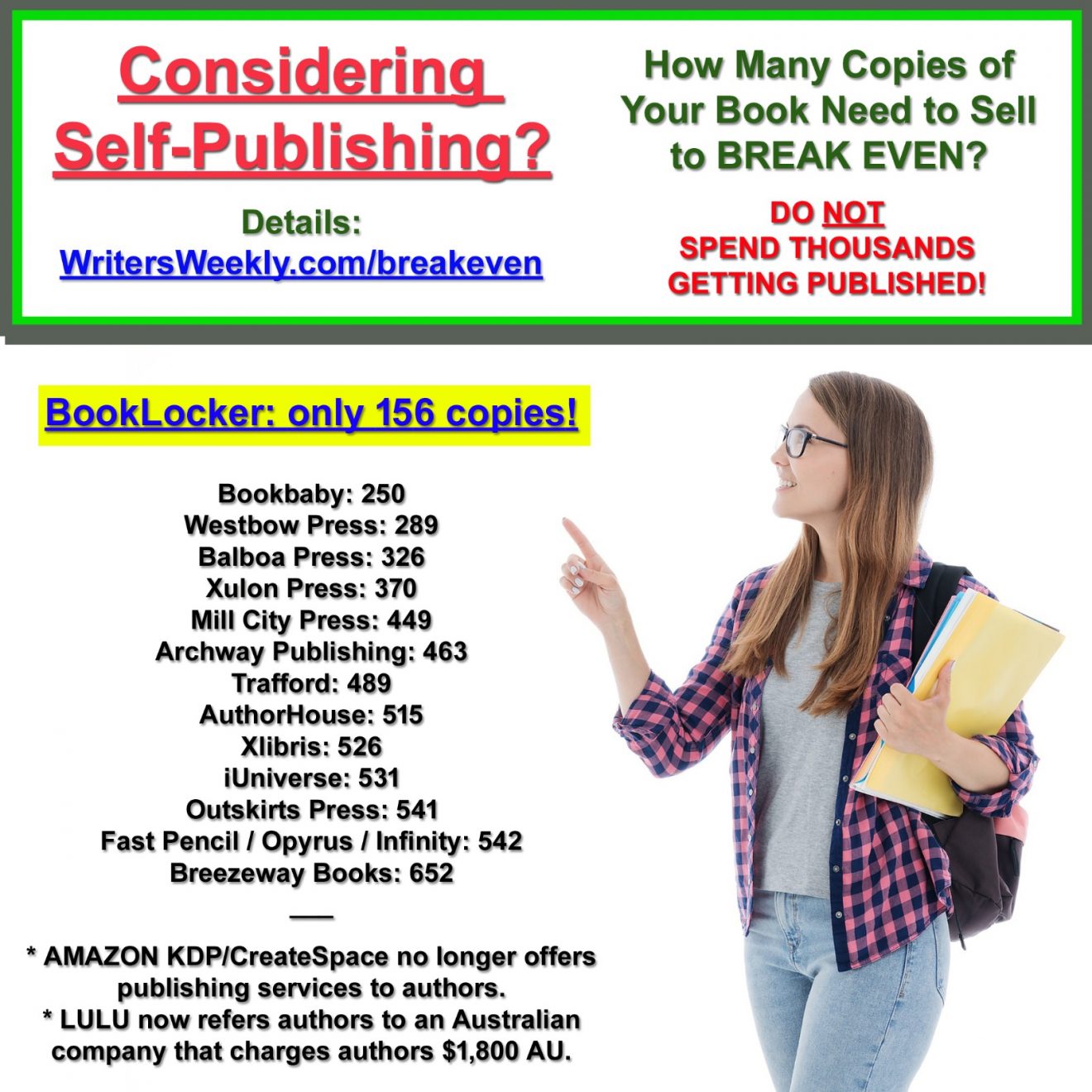 In The News!
MORE: Amazon wins fight against potential union; Wall Street Journal readers are literally dying off; Most challenged and banned books of 2020; The Nazis banned books, too!; Should prisoners be allowed to read whatever they want?; "Shape of Water" plagiarism lawsuit dismissed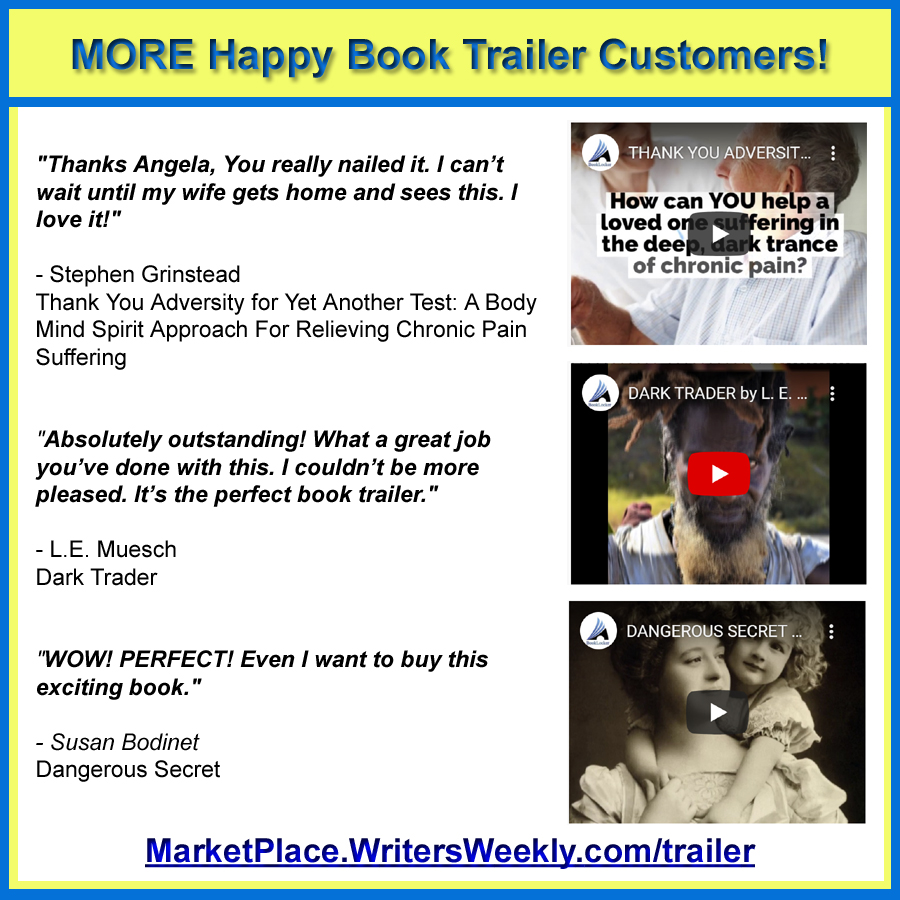 Ask The Expert!
"I'm helping a friend assemble a baseball book and he wants to include photos of Topps Baseball cards..."
"Brew Your Own is the how-to homebrew beer magazine." Welcomes new writers. 85% freelance. Circ. 96,800. Publishes 8 issues/year. Pays on publication. Publishes ms 3-6 months after acceptance. Buys all rights. Guidelines online.


Pays: $25-$200 for 1000-2500 words
"The Ashtray Blog provides vaping and THR news, ecigarette guides, humour and special offers." Welcomes new writers. Circ. 50K. Weekly. Pays on publication. Publishes ms in 1-4 weeks after acceptance. Buys online and hard copy rights.


"The Bible Advocate is one of America's oldest religious magazines still in print. Founded in 1863 under the title The Hope of Israel, it is published by the Church of God (Seventh Day). This is not the Seventh-day Adventists. The Bible Advocate's purpose is to advocate the Bible, represent the Church, and glorify the God of grace and truth." 20-40% freelance. Welcomes new writers. Pays on publication. Publishes ms 6-12 months after acceptance.


"Arts Midwest believes that creativity has the power to inspire and unite humanity. Based in Minneapolis, we grow, gather, and invest in creative organizations and communities throughout the nine-state region of Illinois, Indiana, Iowa, Michigan, Minnesota, North Dakota, Ohio, South Dakota, and Wisconsin, and beyond." Buys all rights. No reprints. Sample articles available online. Guidelines available online.


NEED WRITERS, BLOGGERS, EDITORS, AUTHORS, OR OTHER CREATIVE FOLKS?? We'll post your ad on WritersWeekly FOR FREE. Please complete THIS FORM.
30 freelance writing jobs!
Freelance Full-time Senior Content Marketing Writer (B2B)
Freelance Direct Response Copywriter
Freelance Content Writer and Strategist

– Software Product Development for Connected Medical Devices
Freelance Comic Book Reviewer
Freelance Editors

– Tech Content
Freelance Content Writer

– Pays $20-$35/hour
Freelance TV/Movie List Writer
Freelance Features Editor

– Reality TV/Celebrity Content
Freelance Lead Copywriter
Freelance Beauty Shopping/News Writer
Freelance Content Writer

– Pays from $25/hour
Freelance Romance Comic Writer
Freelance Building Trades Writer
Freelance Content & Social Marketer
Freelance Temporary Senior Articles Editor
Freelance Content Marketing Manager
Freelance Academic/Science Journalist/Writer
Worldwide Universities Network


Freelance Clinical Medical Writer
Freelance Part-time Senior Editor
Freelance Jr. Content Manager
Freelance French Translation Editors
NEED WRITERS, BLOGGERS, EDITORS, AUTHORS, OR OTHER CREATIVE FOLKS?? We'll post your ad on WritersWeekly FOR FREE. Please complete

THIS FORM

.